Top 10 Thanksgiving Sermon Illustrations
Article
Top 10 Thanksgiving Sermon Illustrations
Giving thanks through stories.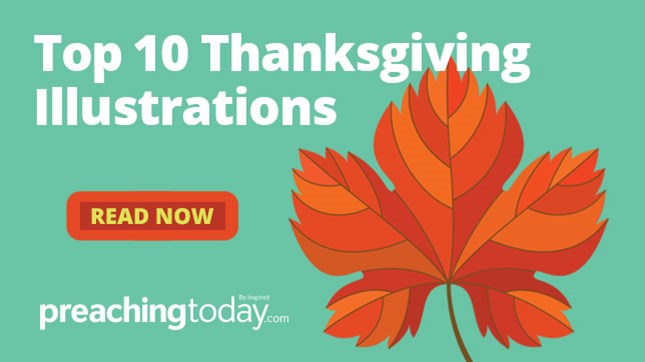 While grocery stores and supermarkets would like you to think that Christmas is almost here. We at PreachingToday.com have not forgotten about Thanksgiving. As we look forward to Thanksgiving, we wanted to point you to some of the best illustrations on the topic of Thanksgiving Day. We hope that this list will inspire you as you write and develop your Thanksgiving sermons.
Andrew Finch is the Managing Editor for PreachingToday.com.