A Soul Fully Satisfied in God
Article
A Soul Fully Satisfied in God
Our ministry ought to come from the overflow of our relationship with God.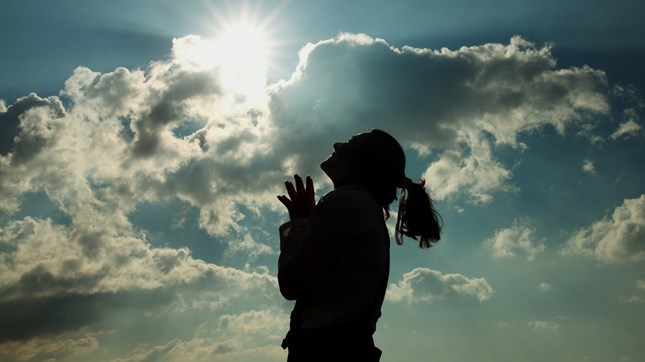 Image: RunPhoto / Getty Images
When it comes to preaching, there is much that we can concern ourselves with. Our focus can go to accurate interpretation of a text, relevant illustrations, penetrating applications, the way we will deliver the material, and a host of other areas. As important as these matters are, it is essential to understand that for preaching to be effective the preacher must have their soul happy in the Lord, as George Mueller once said.
So much of pastoral ministry is output, giving to others from the Word of God to benefit the lives of others. This is good, and the Bible is certainly sufficient to meet the needs of God's people, but pastors better be sure their output does not exceed their input. In other words, while they are engaged in preaching Scripture on a regular basis, they must also ensure they are receiving from the Lord. We cannot allow our preaching ministry to become transactional, that is, just getting the work done to get paid. Ministry needs to be the overflow of our own relationship with God.
So, preacher, how is your soul? We proclaim the Word of God week after week and if we want to proclaim his Word with accuracy and impact, we must be communing with God. We must go to the Bible, not merely for sermon preparation (though this is applicable in our preparation as well), but to be fed with the bread of life (John 6:35) and taste living water (John 4:10). We must see God for who he is in Scripture. We must soak in texts long enough to delight in and worship the God of the universe. And from that posture of gladly receiving from the Lord we are in a place to preach his Word to our people.
That whole process can be spoken of in detail, but I want to focus here on reading, studying, praying over, and meditating on Scripture for the good of our souls. Knowing God is the foundation from which we then are to make him known. Sometimes knowing God by means of his Word is an assumed category for preachers, one that we don't talk much about. But if we are not engaged in that great soul-work, we may begin looking to other things to excite and impact us, as we well as our people.
Could it be that the reason we preachers, at times, do not believe that the greatness of God, the glory and majesty of Christ, and the converting and empowering work of the Spirit, as testified of in Scripture, will move the hearts of our people and awaken profound affections for God in them is that these things do not move us? That perhaps they don't awaken our affections? This is a daunting suggestion, but one we must consider. Fellow preachers, let us ponder how it is we can engage with the Bible to worship and enjoy God, and thereby let our ministry be the overflow of our relationship with God.
Turn Your Heart and Mind Toward the Lord
The biblical word for this concept is repentance. Jeremiah 2:12-13 reminds us, "Be appalled, O heavens, at this; be shocked, be utterly desolate, declares the Lord, for my people have committed two evils: they have forsaken me, the fountain of living waters, and hewed out cisterns for themselves broken cisterns that can hold no water." For many of us as preachers, the temptation is to be satisfied with things other than God. We forget that every gift comes from God (James 1:17) and that he is to be prized in and above all things (Ps. 73:25-26).
Take some time to consider, have other items taken the place of God in your heart? Whether it be sports, entertainment, family, relationships, technology, buying new products, or even church ministry, are you placing your identity in, putting excessive time into, and finding greater satisfaction in items like these rather than God? Are there items in your life, that if they were taken away from you, you would respond in sin, or you would sin to get them? If we answer in the affirmative, we are likely then talking about idols in our lives.
We all get this, I certainly do. An idol that can take hold in my life is being efficient and getting things done. This may sound innocent, but when people get in the way of getting ministry work done, I can run over them. Ironically, in my attempt to do ministry in an organized and productive manner, I can lack love for those I am supposed to be caring for. I can value my time more than God placing people in my life to love. We need to identify our idol, confess it before God, and look to his Word prayerfully to recalibrate our souls and see him, to be satisfied in him (Ps. 16:11).
Read Consistently
To say this to a preacher may feel somewhat insulting. We are engaged in Bible reading all the time, working to produce sermons and lessons on a regular basis.
What I have in mind here is reading Scripture consistently, not as a means of prep for some ministry endeavor, but for the sake of your own soul. This can be tough. Sometimes I can sense my own time in the Word creeping toward preparation for a talk I am about to give. My thoughts keep going back to a sermon I will preach that weekend and I think I can get a little work done while I do my quiet time. This can be done well, but for me it tends to turn into production, not necessarily communion. Get a plan and engage consistently with the Bible as a Christian in need of daily communion with the Lord.
Read Prayerfully
Before you open the Bible to read, pray. Pray that God would give you attentiveness to all that he wants to convey in his Word. Pray that you would really see what is there.
One verse I pray often before I read Scripture is Psalm 143:8: "Let me hear in the morning of your steadfast love, for in you I trust. Make me know the way I should go, for to you I lift up my soul." This is a prayer to hear of God's steadfast love and to receive guidance and wisdom from him. The Bible gives us all of that and so much more.
While you are reading the Bible, pray. Let God's Word guide you into ways you can express praise and thankfulness to God. Be sensitive to the ways he is guiding you toward repentance and yielding every aspect of your life to him. Allow the Bible to guide what you pray as requests for yourself and others. Pray the Bible. Hear from him in his Word and respond in prayer to him.
After you are done reading the Bible, pray. Thank him for the truth you have engaged with, recognize the beauty and glory of God as seen in what you read, and pray that you would be a doer of the Word and not a hearer only (James 1:22).
Our time in the Word is bent toward God himself, seeing him as revealed in Scripture, and orienting our lives completely around him.
Read Fast and Slow
Reading the Bible can take on different speeds. First, we need to read the Bible at a fast pace. That is, we need to engage with all of Scripture, and it can be good to do in a shorter length of time. Reading the Bible in a year is a great discipline, and there are many plans out there that can help you do that.
We also can do a fast read of the Bible by reading an entire Book of the Bible in one sitting. This could be something like Philippians, but also a book like Genesis or Isaiah. This may sound like it would take a lot of time, but people binge on TV shows and movies all the time. Why not binge on the Word of God and read straight through a book or two over a couple of hours (or even use an audio Bible). This helps us see what is going on in a given book or collection, since they were written to be understood as a whole.
We can also be helped by slow reading. This is the idea of meditating on God's Word, slowly and methodically (Josh. 1:8-9; Ps. 1:1-3). This is a chance to really savor and enjoy the truth of who God is and what he has done and is doing in the world. We think over, say to ourselves, and even share with others, so that the Bible is the dominant theme in our thinking as we set our minds on things above (Col. 3:1-2).
While it may seem strange, one way I seek to meditate on Scripture is to Tweet a verse or two I read that morning that I want to dwell on for my own soul. It keeps it at the forefront of my mind. But the best way I have found to read slowly and meditate on God's Word is to memorize something from the Bible and say it to myself throughout the day.
What might you memorize so as to meditate on and enjoy God in his glory (if you are not sure and need a suggestion, consider memorizing Romans 8!)?
Read for Obedience
If we want to see a connection between our own time in the Word and our preaching, we must read consistently, prayerfully, fast, and slow, and we must also be ready to obey what the Word of God is calling us to.
Jesus prays, "Sanctify them by the truth, your Word is truth" (John 17:17). It is through the Word of God that we hear the good news of Jesus Christ and can be saved, and it is the same Word of God that is key in the pursuit of growth in godliness (1 Pet. 1:22:2:3).
We are certainly imperfect as preachers. We will deal with sin in our lives and fall short of all that God is calling us to. But we do not want to preach the Word as hypocrites. We want Scripture to have its intended effect in our lives so that we are continually confessing and repenting of sin and are empowered to walk in a manner worthy of the gospel.
Probably the biggest opportunity for us to preach as hypocrites, not recognizing our need for obedience, is in our relationship with our spouse and kids. How many times have I preached and looked out at the people who know me best and wondered what they are thinking. I wonder this because they know I am falling short of what I am preaching. As I speak about anger, impatience, anxiety, or lack of trust, sometimes I see little smiles come onto the faces of my family. I know this is something I need to engage with them on at home. Sometimes I have been blind to it and my wife has been gracious enough to point out the discrepancy in my life. I want to be a lead repenter with my family, my church, in all of life, and I want to, by God's grace, bring more consistent obedience into my life.
It is essential that we go to God by means of his Word, and that as we are called toward obedience we respond rightly. We abide in Christ to love, obey his commands, and bear much fruit (John 15:1-11).
Read to Be Staggered by His Glory
More entertainment will not ultimately satisfy us, nor will bigger houses, pay raises, increased power, sinful pleasure, or other worldly pursuits. We will be satisfied fully only in God alone, and the preacher who knows and pursues this kind of life will be an effective preacher, one that is a force for good in the lives of their people. This is so because as we need to know and love God, they need to know and love God.
As we pursue God by means of his Word in the ways outlined here, our affections can be stirred by his beauty and glory. Recently my wife and kids were gone on a trip to Washington D.C. and I had a lot of time at home alone. I could have engaged in any number of activities, and certainly I took advantage of the time by reading some good books, watching a movie, getting some work done, and hanging out with friends. But I really did try to see it as an opportunity to read more in God's Word, just to be with him, and to engage with some books that would press me back toward God and Scripture.
I want to know him better than I do, I want to set my mind on things above. I know my weaknesses and temptations, that I can be too easily satisfied in the things of this world as opposed to all that God is. I'm not trying to sound overly pious here, but I really do want to know God, and I know you do too.
We need to read Scripture, and we must have a distinctive mindset to go to God's Word to commune with him, to know him, and to be enthralled with all that God is. There is so much of God in the Bible to see, let's look, enjoy him, and let our preaching flow from that relationship. He is great and glorious, and there is none besides him.
If we want to see power in our preaching that is not artificial or man-made, it will come from worshipfully heralding the truth of God's Word from a heart that is fully engaged with God. May we engage with Scripture and pray to continually and more deeply know the living God. This is the basis for a powerful preaching ministry as we proclaim the excellencies of him who has called us out of darkness and into his marvelous light (1 Pet. 2:9).
Jeremy Kimble is Assistant Professor of Theology at Cedarville University and the author of '40 Questions About Church Membership and Discipline' (Kregel, 2017).