God's Three Final Words to Me Before I Preach
Article
God's Three Final Words to Me Before I Preach
A liturgy of preparation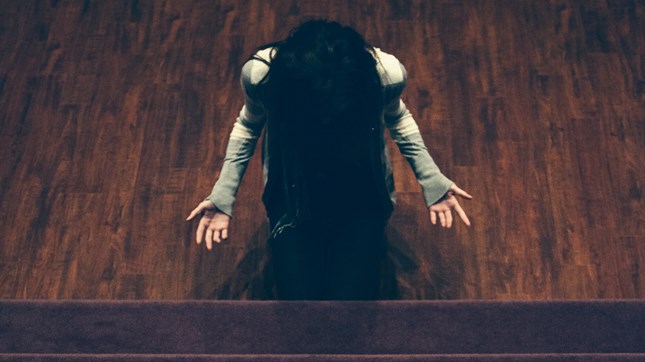 Image: Prixel Creative / Lightstock
I'm not part of a particularly liturgical church, but I've stumbled into a liturgy of sermon preparation that has been immensely helpful in keeping me connected to God while I'm in the pulpit. With predictable and yet profound regularity he says three separate words to me before I stand up and preach on a Sunday.
The first comes on Saturday night, often late, as I go into the sanctuary to preach to Christ. Right after I turn on the lights, I go and kneel on the floor at the pulpit. That's when his first word washes over me:
We stand in Christ's presence when we speak; God looks us in the face (2 Cor. 2:17, The Message).
As I rise from my knees to preach to the empty sanctuary, I see the word picture of that Greek phrase in my mind—literally, "facing God." My words may echo in the stillness, but I preach in his presence, facing God. Once again I am reminded that I have an audience of one, regardless of whether I preach to empty pews or a packed house.
Now I admit that my God often does not hear a very good sermon that night. As I speak to his face, we talk through the transitions. We iron out the gestures. We smooth the rough spots. We stop and start together a dozen times as I share my confusion, insecurities, and hopes for what he will do the next day. I love that face time with my Father. I end tired, but I'm ready, both spiritually and homiletically (or at least a lot more ready than before I began).
I preach in his presence.
We close our time together in the sanctuary with his second word to me. Often past midnight, I turn off the lights and feel my way forward. Weaving around the platform and pews, his word often starts to sing in me before I find my spot in the center of the sanctuary. In the blackness I can almost see the Levites of old ministering in the temple courts, keeping one another awake through the night watches with the call and response lines from Psalm 134. Now they are God's word to me:
Praise the Lord you servants of the Lord who minister by night in the house of the Lord. Lift up your hands in the sanctuary and praise the Lord.
Sometimes I bow. Often I lift my hands. I always spend a few moments worshiping my God there at the close of the night. Then comes the second stanza of that Psalm, sometimes with a whisper, sometimes just reverberating in my heart:
May the Lord, the Maker of heaven and earth, bless you from Zion.
I'm not sure why, but at that part of this solo liturgy I always look up. Like a boy looking to his dad, I receive my Father's blessing. I leave quietly after that, heading to my home across the street. As I lay my head on my pillow, I know there's one more word coming from my Father in the morning. I look forward to it each Sunday.
His final word comes to me during the worship set, just before I approach the pulpit. I can't think of a more pertinent or powerful Scripture to be spoken over a preacher before stepping into the pulpit. It rattles me each time I hear it. Every Sunday these words pass my lips, but, honestly, I don't think they come from me:
In the presence of God and of Christ Jesus, who will judge the living and the dead, and in view of his appearing and his kingdom, I give you this charge: Preach the Word (2 Tim. 4:1).
At that moment, I often feel like I finally know what really needs to be said. That word brings a clarity I cannot get to on my own. Of course I've prepared—indeed, for many hours—but often in my preparation I've held back in some way. Perhaps I've avoided some hard truth in the passage. Perhaps I've only guardedly articulated the magnitude of some great promise. Perhaps I've given more focus to some fun story than to Scripture itself. As God's final word to the preacher bears down on me, I'm caught up short. Preach the Word. Yes, Father, I will.
Bill White is a church planter in urban Long Beach, California.