15 Preaching Best Practices
Article
15 Preaching Best Practices
Tips from great preachers that make a difference in the pulpit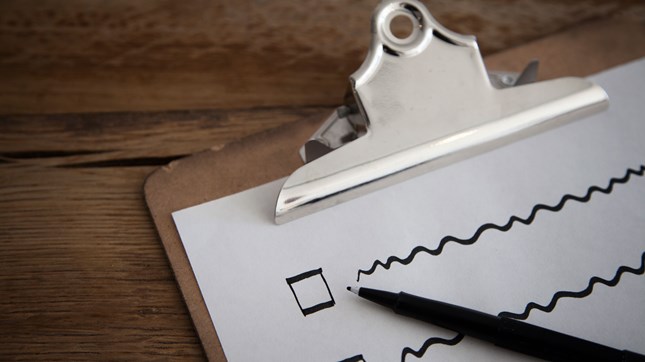 Image: Prixel Creative / Lightstock
For the last four years I have been learning how to preach. I started preaching as an assistant pastor in Washington DC, about one to two times a month, and I have recently started preaching as a church planter to my new church in Chicago. Along the way, I have been scouring resources on preaching, pumping feedback out of people, and doing my best to adapt. I made a list of the best practices that have worked for me. Of course, this is highly subjective, incomplete, and I'm no final authority. With those disclaimers, here's the best advice on preaching that I have been able to pull together, and some suggestions for preachers and articles that stand as strong examples for each of these practices.
After scouring resources and pumping feedback out of people, here's my list of the 15 best practices I've been learning about preaching.
Establish personal credibility with your audience before you dive into the text, usually by talking about a shared human experience. This is not necessary if it's already established. Ideally, describe how the problem addressed by the biblical text has impacted your life. (See Andy Stanley,

Communicating for a Change

.)
Begin by describing a real problem that the biblical text addresses. Brian Chapell calls this the "Fallen Condition Focus." Turn the screw by uncovering a predicament that we all face. If you have time, let the problem fester by unpacking its unsavory implications. Do not jump quickly to the solution; this increases people's interest in the rest of the message. Make sure this problem is consistent throughout the message. (See Brian Chapell's

Christ-Centered Preaching

and see his example in his sermon "When the Bottom Falls Out." Also, notice how Vaughan Roberts introduces his sermon by describing a problem we all share—death—in his sermon "Good News When Confronted by Death.")
Be intentional about transitions. Slow down when you're turning a corner in your sermon by explaining terms, telling people what's ahead, and reminding them why they need to listen. (Tommy Hinson at Church of the Advent is a master at this. See http://www.adventdc.org/Sermons)
Walk people through the movement of the text in a passionate way. Animate the arc of the text. Light up the logic of the Scripture. It's not the dry part; it's the best part! Show how personally invested you are in the words of the Bible, and invite people to share that passion and interest. If you are preaching from narrative, re-tell the story using your own words. (See John Piper and Martin Lloyd-Jones,

Preachers & Preaching

. See also Jeffrey Arthur's articles "Let's Get Back to the Text" and "Five Hammer Strokes of Creating Expository Sermon Outlines.")
Use ONE main point (or Big Idea) that is memorable. People can remember one point, but they usually cannot remember two, three, or four big ideas. Find one main point that you can introduce, teach, illustrate, and apply. Even if the sermon is too short because you only had one point, no one will get mad. Build contrast, rhyme, echo, alliteration, or metaphor to craft a memorable main point. (See Haddon Robinson's

The Big Idea in Biblical Preaching

and "Better Big Ideas.")
Speak to both non-Christians and Christians. Remove all insider language, insider stories, and insider references that only Christians would understand. Be sensitive, not callous, to people who have no Christian formation. Take the opportunity to communicate with your non-churched visitors, engaging their questions, using their frame of reference, experience, and language. Use their sources of authority to support (but not supplant) what the biblical text is saying. If you're not already hanging out with non-Christians in normal life, this will be hard. (See Tim Keller's

Preaching in a Secular Culture

and his interview "A New Kind of Urban Christian Part 1 and Part 2.")
Climb down the ladder of abstraction whenever possible. Picture a ladder with abstract concepts (love, justice, salvation, mercy, discipleship) at the top of the ladder and concrete images of those concepts at the bottom of the ladder. Now when you talk about compassion (an important but abstract concept), help people see compassion by coming down the ladder and giving a concrete image or story. For instance, define what the Bible means by compassion, but then tell a story about a little girl who picked up a diseased 3-legged dog on the side of the highway. Use tangible metaphors and real stories to translate the teaching of the Bible. But do not insult your listeners' intelligence in the process. (Matt Woodley at PreachingToday.com is a master of this point. See page 6 of Jeffrey Arthur's article on "Five Hammer Strokes for Creating Expository Sermon Outlines.")
Give one tangible point of application. Make sure it is both actionable and connected to your teaching. Consider presenting it as an experiment or a baby step. (See Andy Stanley, and Haddon Robinson's "The Heresy of Application" and "Bible Content and Life Application.")
Show how Jesus is the hero and resolution of the original problem. The gospel, not moralism, is the good news. Use your sermon as a way to re-articulate what God has done for us in Christ, using the terms and the problem you have established in your sermon. This is the time to call people to repentance and conversion, so extol the gospel and its benefits. (See Bryan Loritts' "A Cautionary Tale from Michael Jackson's Father" and Tim Keller's "Preaching Morality in an Immoral Age.")
Recruit a team of people to intercede for people before you preach. Email them with your preaching assignment, and give them tangible ways to pray. (My friend Kevin Miller does this—and you can tell when he preaches. See also "How Prayer Transforms Sermon Prep.")
Build your sermon orally by sharing your ideas and inviting feedback. Sermons are primarily an oral medium, not a written medium. You will be more comfortable preaching if oral, extroverted preparation is intertwined with written and introverted preparation. People are often honored to help you craft a better message. Consider recruiting a focus group, or a content-filtering team. Find a way to include people who do not attend church. (Perry Noble is an inspiration here. See also question #9 in this Peter Scazzero article.)
Finish early and rehearse your message. Embrace the awkwardness of preaching to an empty room so you can feel more comfortable with the material when everyone is listening. If possible, rehearse more than once (like Jeff Henderson).
Invite people to imagine change. What would happen if the teaching of the text (and by extension, the gospel) was put into practice on a larger scale? What if we all practiced this together? (Andy Stanley) But in doing so, we can't ignore the next point …
Eliminate hype. People are sensitive to being over-sold. Preachers who over-dramatize, hard-sell, exaggerate, or tell white lies will quickly lose credibility with their listeners. Be honest instead and people will trust you more. (See Haddon Robinson's article "Preachers Who Promise too Much.")
Land the plane once. Don't "almost finish" and then start up again. Let your conclusion happen once (Kevin Miller again).
That's my list. Which of these practices are important to you? Are there any other best practices that you'd like to add to this list?
Aaron Damiani is the pastor of Immanuel Anglican Church, a church plant in the Uptown neighborhood of Chicago, Illinois. He is the author of The Good of Giving Up: Discovering the Freedom of Lent.