Former Police Officer, Now Pastor, Preaches on Race
Former Police Officer, Now Pastor, Preaches on Race
We can preach faithfully and sensitively on racial issues.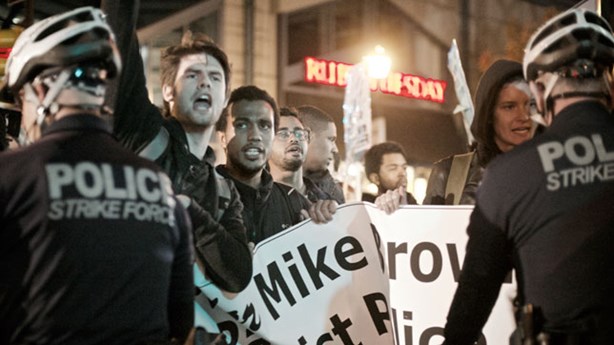 Matt Woodley talks with Joshua Aaron Moody, pastor of Three Village Church on Long Island. Moody is a white pastor and former police officer, and he will explore the topic of preaching on racial issues from his ministry context.
Matt Woodley, PreachingToday.com: We know that race issues are a very tense topic in our society today, but let's start with you. How has this issue personally impacted your life?
Joshua Moody: My experience of race issues goes back to growing up in Nashville during the 1980s and early 90s. When desegregation of public schools meant that I was constantly interacting with many people of different races, often in the midst of racial tension, both in their neighborhoods and my own. I grew up with some extended family members who, while being active in their Christian churches, perpetuated a mentality of racial prejudice toward African-Americans and Latinos. My parents did everything in their power to show me and my siblings the sin of racism and the need for reconciliation. ...