The Annual PT Book Awards
Article
The Annual PT Book Awards
Outstanding volumes that strengthen the soul and skill of the preacher

We love books because they are catalytic. Sometimes you agree with an author and experience surprise and enlightenment. At other times you disagree passionately. Either way, reading books like the award winners below will stimulate, clarify, and sharpen your thinking. For your continuing growth as a faithful preacher of the eternal Word of God, we recommend the following new books.
Feeding the Preacher's Soul
The Winner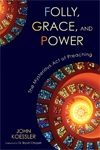 Folly, Grace, and Power
By John Koessler
Zondervan Publishing
"John Koessler's Folly, Grace, and Power was a spiritual feast. His writing is top notch. His chapter on Preaching as Oral Theology warrants whatever the book costs. His brief anecdotes engage the reader, while his academic quotes never get in the way. I loved this work on every level. Well-crafted, true to the task, and deeply devotional in its slant. Folly, Grace, and Power gets the point across without being—dare I say it?—preachy."
—Hershael York, preaching professor at the Southern Baptist Theological Seminary and pastor of the Buck Run Baptist Church in Frankfort, Kentucky
"Koessler is a fine writer and thinker. It is rare to find someone reflecting so personally and biblically on the preaching task."
—Mark Mitchell, pastor of Central Peninsula Church in Foster City, California
A Strong Second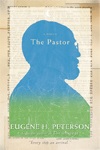 The Pastor
By Eugene H. Peterson
HarperCollins
Enhancing the Preacher's Skill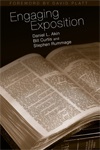 The Winner
Engaging Exposition
By Daniel L. Akin, Bill Curtis, Stephen Rummage
B&H Academic
"This book has the best overall discussion that covers the landscape of expository preaching, regardless of genre, that would help any pastor regardless of experience level."
—David Allen, dean of the school of theology at Southwestern Baptist Theological Seminary
"Engaging Exposition combines the strengths of three homileticians into a single comprehensive volume. It provides an overview of the entire preaching process that is critical for the beginning preacher and refreshing for the seasoned pastor."
—Kent Edwards, professor of preaching & leadership director, doctor of ministry program, Talbot School of Theology / Biola University
A Strong Second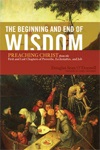 The Beginning and End of Wisdom: Preaching Christ from the First and Last Chapters of Proverbs, Ecclesiastes, and Job
By Douglas Sean O'Donnell
Crossway
Craig Brian Larson is the pastor of Lake Shore Church in Chicago and author and editor of numerous books, including The Art and Craft of Biblical Preaching (Zondervan). He blogs on Knowing God and His Ways at craigbrianlarson.com.