The Annual PT Book Awards
Article
The Annual PT Book Awards
Outstanding volumes that strengthen the soul and skill of the preacher
Who has time to read a book? Probably not you. But then you make the time, and after you read a quality book you realize it has stirred your soul or enhanced your abilities in ways you know will pay dividends for a lifetime of proclaiming God's Word. We think you'll feel that way if you carve out time to read these PreachingToday.com award-winners.
Feeding the Preacher's Soul
The Winner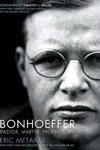 Bonhoeffer: Pastor, Martyr, Prophet, Spy
By Eric Metaxas
Thomas Nelson Publishing
One of our award judges, John Koessler, preaching professor at Moody Bible Institute, wrote, "In some ways, Bonhoeffer Pastor, Martyr, Prophet, Spy by Eric Metaxas is as intimidating as its subject. Skillfully written, thoroughly researched and comprehensive in its scope, it is a book worthy of a larger-than-life figure. For many evangelicals, Bonhoeffer has been elevated to near sainthood. Eric Metaxas gave me insight into Dietrich Bonhoeffer before he was the Bonhoeffer of legend."
Our second judge in this category, Hershael York, preaching professor at the Southern Baptist Theological Seminary and pastor of the Buck Run Baptist Church in Frankfort, Kentucky, wrote of the book, "Nothing feeds the soul quite like the witness of true courage undergirded by theological conviction."
Enhancing the Preacher's Skill
The Winner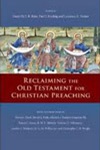 Reclaiming the Old Testament for Christian Preaching
Edited by Grenville J. R. Kent; Paul J. Kissling; and Laurence A. Turner
IVP Academic
Award judge Mark Mitchell, pastor of Central Peninsula Church in Foster City, California, wrote, "Reclaiming the Old Testament for Christian Preaching is well-written, practical, scholarly but readable, and the writers come from a variety of theological positions within evangelicalism. Each chapter discusses how to preach a particular book or genre of the Old Testament. I especially like the example sermons in each chapter. The book has a great chapter on preaching from difficult Old Testament texts."
A Strong Second
Biblical Theology in the Life of the Church
By Michael Lawrence
Crossway Publishers
Award judge Jeff Arthurs, dean of the chapel and professor of preaching at Gordon-Conwell Theological Seminary, writes, "Lawrence argues for the importance of biblical theology in ministerial praxis, demonstrates what it looks like through case studies, and instructs pastors how to use it. He says, 'Biblical theology is like tool that doesn't need a spot on the shelf, since you hardly ever put it down …. It belongs on your work belt; it belongs in your heart; it belongs on your lips; it should surround your thoughts and color your vision.' He's right. If we are not preaching, teaching, counseling, witnessing, leading, and modeling the will of God revealed through the Word of God, we build on sand. This book helps pastors realize their calling as practical theologians, the guides and guards of the Church."