The PT Book Awards
Article
The PT Book Awards
Five outstanding reads that strengthen the soul and skill of the preacher
Feeding the Preacher's Soul
A Three-Way Tie for the Winner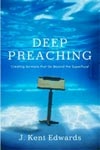 Deep Preaching
by Kent Edwards
B&H
One of our judges, who chose Deep Preaching as his winner, wrote, "What tipped the scales for me was the challenge and 'fire to preach' that I felt as I read Edwards' chapter on 'Preaching Deep Sermons.' I was struck both by characteristics of a deep sermon and the characteristics of a deep preacher. I also found the chapter on 'Get the Big Idea' quite compelling, including the defense of expository preaching. What it boiled down to was my answer to the question: If I could put one of these books into the hands of the guys on my staff who preach and into the hands of the young preachers that I mentor, what book would I choose? The answer was clear: Kent Edwards' book!"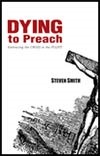 Dying to Preach
by Steven Smith
Kregel
Another judge wrote, "Dying to Preach gave me insight into the heart of gospel preaching in a way I don't remember reading before. Smith's exposition of various Pauline texts helped me to see what the heart of the preacher should be like. I was particularly struck by the section on how we as preachers die in order to preach. I also liked his words near the end of the book on the proper place of eloquence."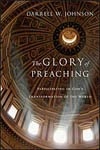 Glory of Preaching
by Darrell Johnson
IVP
Another wrote, "The Glory of Preaching stirred me with enormous gratitude that God has given me the privilege of declaring his Word. The author passionately loves the gospel and has a resounding conviction that undergirds everything in the book: God is always at work when we preach his Word. If any preacher is even the least bit disillusioned about the results that are coming from their proclamation, or is finding a sense of drudgery in the preaching task, he or she should consume this book."
Enhancing the Preacher's Skill
The Winner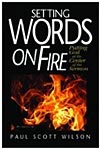 Setting Words on Fire
by Paul Scott Wilson
Abingdon
One judge wrote, "Wilson is a master homiletician, on top of the game today. His reading is wide, extensive, deep, and critical. He synthesizes literary theory, theology, homiletics, and other fields. Yet he has a heart for praxis. He shows with models and direct instruction how to apply theory. He also has a heart for the glory of God. He has argued for more than a decade that preaching is too anthropocentric."
A Strong Second
Why Johnny Can't Preach
by David Gordon
P&R
"A very interesting, passionate, and readable book."
"If you ever wondered why C. S. Lewis—a literature professor—had so many good things to say about theology, this book will tell you, and it will convince you of the critical importance of being a preacher passionate about interpreting texts rightly and well."