Preaching on Habakkuk
Preaching on Habakkuk
An overview of the historical background and theology of Habakkuk to help you develop your sermon series and apply it to your hearers.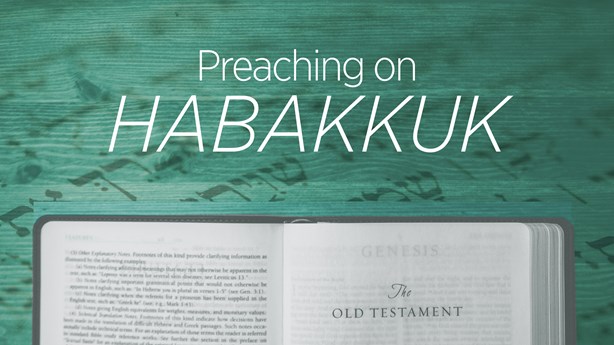 Image: Pearl / Lightstock
Historical Background
The Book of Habakkuk is part of a grouping of twelve smaller books, known as the Minor Prophets, placed together at the very end of the Old Testament. Each of these prophets received a specific word from God for his people. Some prophets were priests, some were farmers, some were advisors to kings. Unfortunately, nothing is known about Habakkuk other than what we find in this book. While he does appear in the apocryphal book Bel and the Dragon, sometimes appended to the Book of Daniel, this has no historical basis.
Habakkuk was a prophet during the last days of the southern kingdom of Judah somewhere in the timeframe of 620-590 BC but before the fall of Jerusalem in 587 BC. He likely would have been a contemporary of the prophets Jeremiah and Nahum. Habakkuk spoke during a time of great decline in the nation. The story of God's people around the time of Habakkuk's ministry looks like this:
-King Hezekiah (715-687 BC) – Great restoration of faith in ...