Head 'Em Off at the Pass
Article
Head 'Em Off at the Pass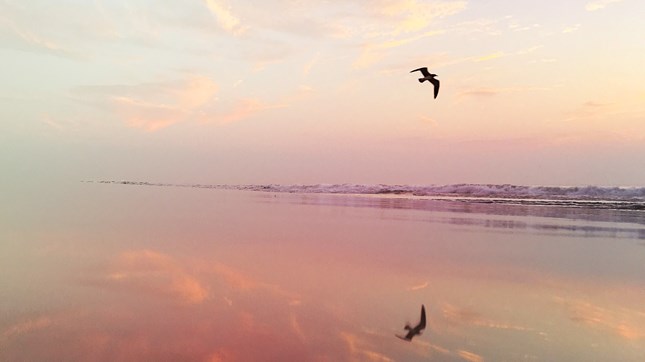 Image: Cyndi Monaghan / Getty
My Dear Shepherds,
"It still bothers me every day," said the Jordanian shepherd about the one lost sheep he never found. So it is with pastors. My friend, Tim Gioia, wrote, "This burden is at the top of my 'things they don't teach you in seminary' list. There's a perpetual almost haunting that goes with those sheep we lose." Another friend said his concern for his youth was so heavy, "I sometimes wish I wasn't on the payroll."
There's not a book in the Bible that doesn't school us in the pursuit of those who may be wandering away from the Lord. Among them is the persuasive pleading of Hebrews. That writer/pastor pointed to the fickle and faithless Israelites in the wilderness, rescued from slavery and death by the power of their covenant-keeping God. Yet, despite their vows of loving obedience, God said, "Their hearts are always going astray, and they have not known my ways." So Scripture warns, "Today, if you hear his voice, do not harden your hearts" (Ps. 95, Heb. 3:7ff.).
Here's the thing: to hear his voice, they listen to us. Ours is the voice they hear. No thunder from Mt. Sinai nor Jesus' speaking from his Galilean hillside. They most often hear our voice, preaching and counseling the messages of Scripture, week in and week out, carried by the breath of the Holy Spirit. In scores of different texts and times we are entrusted with saying, "Today, do not harden your hearts!"
Whether you're preaching from Numbers, Ruth, Psalms, or Isaiah, preach to stir perseverance. Whether you preach Mark (shot through with discipleship failures) or John ("Be of good cheer! I have overcome the world"), whether you proclaim the high doctrine of Romans, confront legalism through Galatians, or insist people "love one another" from 1 John, preach to stiffen the resolve and faith of your flock.
We are preparing soldiers for combat and sojourners for an arduous wilderness journey where they will have to trust God for all manner of sustenance, guidance, protection, and truth. We are entrusted with distancing God's people from this world, the only country they've ever known, and stirring in them an abiding homing instinct for a far better country, for the homeland they've never seen.
All believers can sing, "Prone to wander, Lord, I feel it; prone to leave the God I love." Our job as shepherds is to head 'em off at the pass. We are sheep herders. In calling us, the Good Shepherd equipped us with his rod and staff so that we can lead our people to green pastures and still waters, along paths of righteousness, and safely through deathly-dark valleys till one day they dwell in the house of the Lord forever. "Take my heart, Lord, take and seal it; seal it for thy courts above."
On October 29, 1941, ten months after Germany declared war on England, Winston Churchill returned to his alma mater, Harrow, to speak to teenage boys who would soon become soldiers. His speech took about five minutes. It's famous for these words, more apt for us even than for them:
… surely from this period of ten months this is the lesson: never give in, never give in, never, never, never – in nothing, great or small, large or petty – never give in except to convictions of honour and good sense. Never yield to force; never yield to the apparently overwhelming might of the enemy.
Or as the authoritative Word of God says,
Let us hold unswervingly to the hope we profess, for he who promised is faithful. (Heb. 10:23)
Be ye glad!
Lee Eclov recently retired after 40 years of local pastoral ministry and now focuses on ministry among pastors. He writes a weekly devotional for preachers on Preaching Today.