Lost Sheep: 'It Still Bothers Me Every Day'
Article
Lost Sheep: 'It Still Bothers Me Every Day'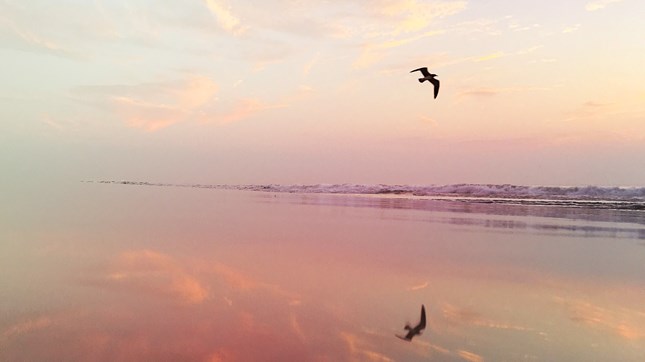 Image: Cyndi Monaghan / Getty
My Dear Shepherds,
Pastors get to know a lot of people over the years. Among them is a shadowy group in the back of our minds whom most people don't know about—the sheep we've lost. I don't mean those who've moved away or gone to another church. I mean those who, to the best of our knowledge, have walked away from Jesus.
Recently, I began reading Hebrews. That writer-pastor's heartache and indignation over those who once professed Christ but who "drifted away" and "hardened their hearts" brought me up short. I wondered if I'd been that concerned about the flocks entrusted to me. My mind also went to some brothers and sisters I've known and loved who, despite all they'd experienced of Christ, produced only thorns and thistles (Heb. 6:8).
Evangelism, for all its challenges, is a hopeful endeavor, the joyful proclamation of good news. But shepherds of wandering or lost sheep must live with disappointment and grief. Like the father in Jesus' story, we know what it is to search the far-off horizon for some sign of a returning prodigal. Other brothers and sisters know this burden, too, but for shepherds with a whole flock to guard it is especially heavy.
There's hardly a book in the Bible that isn't weighted with that concern. It begins with sin crouching at Cain's door and stretches all the way to the Lord knocking at the Laodiceans' closed door in Revelation. We trudge grimly through Numbers, Judges, Kings, and all the Prophets who so often echo God's lament, "but their hearts are far from me."
Jesus himself felt Judas' betrayal and Peter's denial, not to mention the crowds that turned against him. "His own received him not." The warnings in the Epistles about heresies, hypocrisy, and lovelessness suggest that such sins tore at fledgling congregations. The prevailing pressure upon pastors today is often to grow a church but Scripture's first concern is not to lose the sheep already entrusted to us.
The Gordon-Conwell Seminary magazine, Contact, (Winter, 2004) related an interview conducted by Old Testament scholar, Dr. Timothy Laniak, with a Jordanian Bedouin shepherd.
How many sheep and goats do you have?
Two thousand. I have the biggest flock in this area. … I still know every one of them. They are like family to me.
With that many, you still know every one of them?
Yes. I am with the flocks every day. … It's a thing of the soul; it's not a business.
Have you ever lost any sheep?
Yes, but I always looked for the ones that were lost until I found them—alive or dead. There is only one sheep that I couldn't find and it still bothers me every day.
Tragically, some who profess faith will not persevere to the end, but others will be fortified and drawn back to the fold. The skillful appeals of the anonymous pastor to the Hebrews, along with all the Bible's other shepherds, still school us in lamb rescuing. (More on that in the weeks ahead.)
Ultimately, whether our people persevere is not up to us, yet we cannot avoid the burden we feel for them. It is part of sharing in the sufferings of Christ. But take heart because Jesus still leaves the ninety-nine to seek the one who is lost, so we need never go after them alone.
And when he finds it, he joyfully puts it on his shoulders and goes home. Then he calls his friends and neighbors together and says, "Rejoice with me; I have found my lost sheep." (Luke 15:5-6)
Be ye glad!
Lee Eclov recently retired after 40 years of local pastoral ministry and now focuses on ministry among pastors. He writes a weekly devotional for preachers on Preaching Today.