What My Kids Wish Preachers Did When Preaching
What My Kids Wish Preachers Did When Preaching
5 insights to help us reach the youngest hearers in our congregations.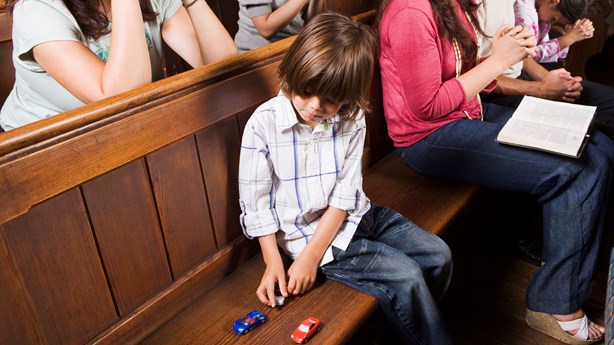 Image: Jupiterimages / Getty
In recent months, our family has been looking for a new church, due to our recent move to Waco, Texas. After the service, as we are driving home or going out to eat for lunch, we have debriefed as a family: What was good? What was bad? Just how thoroughly undigestible were those vacuum-sealed communion wafers anyway?
As I've listened to my two kids react to these services, and in particular, to the buffet of very different Sunday sermons that have been laid before them, I've been surprised by their responses. I have been preaching now for almost a decade, and I thought I knew what it is my congregants were looking for, the things I heard my kids were looking for from preachers was not what I'd expected to hear.
I began to wonder about their insights. Perhaps knowing what my kids wished preachers did might also be helpful to you, as you seek to preach to children each Sunday. So, I asked them straight—Ralph and Ivy, what do you wish us preachers did when preaching?