Hockey Hiccups
Hockey Hiccups
When preaching a sermon gets checked.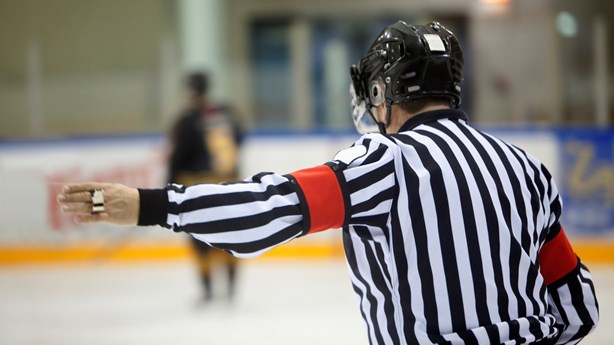 Image: Grant Faint / Getty Images
The Stanley Cup Playoffs provides a perfect time for high-speed scoring and also deserved penalties. Sticks wave furiously as pucks sail through the air. Arms flailing, elbows jabbing, and fists flying are the causes of many a violent violation. The responsive official can spot these skating encroachments and call them out.
Our veteran hockey officials have assembled some of the most flagrant hockey-like hiccups that frequently occur in preaching which most often result in a stiff penalty.
High Sticking
This penalty occurs when the preacher uses information from a private counseling session as an anonymized sermon illustration the following Sunday, while the anonymous counselee sits in the congregation.
Holding
This penalty takes place when the preacher begins a third conclusion to the sermon even though the enticing odor of the after-church potluck dinner made its way into the sanctuary near the start of the second conclusion.
Hooking
This penalty happens when the preacher gets lost at any point ...