Preaching Through a Camera to a Congregation
Preaching Through a Camera to a Congregation
4 preaching practices that can keep us from losing our sermonic soul.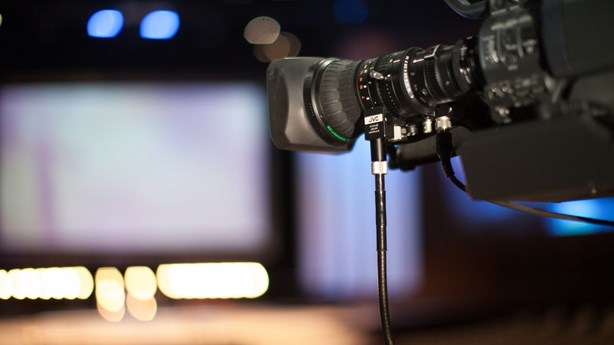 Image: Pearl / Lightstock
A Personal Note from Lenny:
Over the past decade I have thought, written, debated, even argued, about the pros and cons of video venue preaching. Full disclosure, I'm convinced the long-term cons outweigh the short-term pros. A video venue start-up is efficient and the most effective preacher gets projected for a culture that is screen-enamored. However, video venue preaching is not authentically contextual, since it is designed for the live congregation not the venue, and projecting one preacher in multiple settings keeps other preachers from being developed. Plus, a disembodied projected preacher proclaiming a God who came in the "flesh and dwelt among us" feels like a theological contradiction.
But, whether we like it or not, COVID-19 has forced preachers to now look into the lens of a camera instead of into the eyes of our people. Most pastors, even those like me with serious concerns about the propagation of video venue campuses, must embrace the technology that allows ...