Top 10 Christmas Sermons
Article
Top 10 Christmas Sermons
These 10 Christmas sermons will ignite your creativity as you develop your Christmas series this season.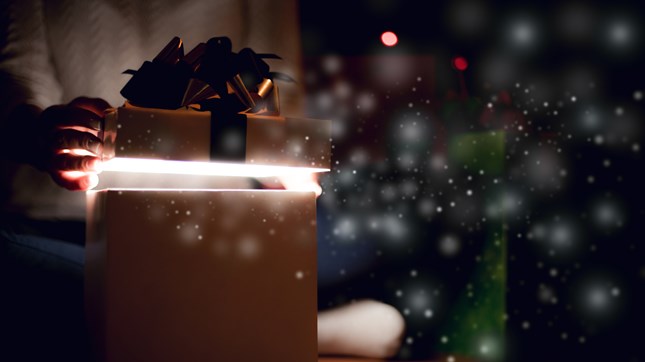 Our Top 10 Christmas and Advent sermons will ignite your own creativity as you prepare to preach about Christ's birth. Starting with Tim Keller's "The Purpose of Christmas," these sermons cover a range of Christmas themes, including the Incarnation, Mary and Joseph, the Nativity stories, the meaning of Immanuel, the Wisemen or Magi, and more. Let these Christmas sermons inspire your own Christmas preaching.
The Purpose of Christmas
Because Christ came, we have a joy that transforms our lives.
Timothy Keller
Connecting the Dots at Christmas
Sometimes seemingly imperfect timing is perfect for accomplishing God's purposes.
Ken Shigematsu
What Do I Do with My Heartache at Christmas?
We can rest in the relief of Christ's coming—and wait well on God
Steve Luxa
Oh Christmas Three
The wise person continues to seek and worship Jesus.
Daniel Fusco
Round Yon Violence
Christmas is God making war against sin.
Russell Moore
Immanuel
The Almighty God became Immanuel, "God with us," so we can spend eternity with him.
Mark Batterson
Have Yourself a Global Little Christmas
What does it mean to have a global Christmas message?
Matt Woodley
Girl Interrupted: The Unmistakable Strength of Mary
The mother of Jesus experienced a divine interruption unlike any other.
Tracy Bianchi
More than a Baby
Jesus came in a wooden manger to die on a wooden cross.
Ryan Welsh
What Child Is This?
What's the big deal with Christmas? Jesus is God 'with' us and God 'for' us.
Juan Sanchez
Bonus Selections (we couldn't just pick 10)
A Disgraceful Christmas
God can use the most disgraceful moments of our lives to do great good.
Peter Chin
Blood in Bethlehem
Jesus saves us from the terrible condition we are really in.
Wiliam Willimon
What Child Is This Who Came Not to Bring Peace?
Jesus came not to bring immediate peace, but to divide us from our illegitimate allegiances.
Skye Jethani
A Tiny Gift - Strangely Wrapped, Silently Delivered
In the birth of Jesus, God has delivered an indescribably gift to us.
Charles Swindoll
Explore Preaching Today's Christmas Holiday Page:
Christmas Sermons and Sermon Illustrations
Ignite your Christmas sermon prep with fresh ideas on how to preach the Christmas story.
Matt Woodley is the pastor of compassion ministries at Church of the Resurrection in Wheaton, Illinois.