Preaching on Easter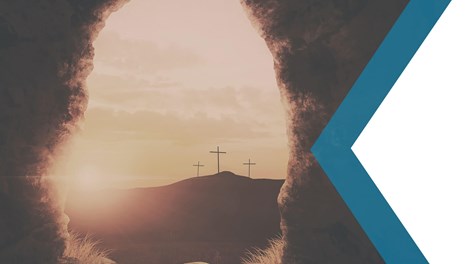 Grow in your craft with special content to aid in life-long learning. We're here to help.
See Membership Options
N.T. Wright, a renowned Biblical scholar said in a sermon "our minds and imaginations were too small to contain it" when Easter burst into the world. "So, we do our best to put the sea into a bottle and fit the explosive fact of the Resurrection into the possibilities we already know about." Did you get that? Easter preaching is like trying to put the sea into a bottle. It's utterly "explosive," charged with earth-shattering good news. And yet, Wright comments, we have to explain the beautiful story and stupendous implications of Christ's resurrection with everyday words and categories. That's the enormous challenge of Easter preaching.
How do you keep your Easter preaching intellectually engaging for skeptics while it's also fresh and practical for believers? And just as important, how do you prepare your own body, mind, and soul for this day filled with the world's best news--not to mention high expectations from your hearers? After 25 Easter sermons, I'm always on the lookout for resources with new perspectives on preaching and praying my way through Easter.
That's why we are excited to offer this collection of solid articles from Preaching Today. Lee Eclov's interview, "Lessons Learned from 32 Years of Easter Preaching," sparkles with helpful insights about how to excel in three facets of Easter preaching: engaging the needs of your people, tending to your own soul, and approaching biblical texts laced with resurrection hope. Dr. Joel Gregory focuses on the resurrection accounts in the gospels to provide six ripe angles for Easter sermons. With his typical gust of zest and joy, Daniel Fusco helps preachers recapture the urgency and first love of Easter preaching.
How would you like to have Tim Keller explain the significance of Easter for believers and unbelievers? This article highlights Keller at his best--deeply theological and biblical, clear, contemporary, winsome, and wise. Jonathan Dodson asks, "With evangelical PR spiraling out of control, and religious nones soaring, you may find more skeptics in your pews this Easter. How will you engage skepticism this Easter?" In a five minute read, Dodson provides compelling and practical ways to move into that question.
In his book, Preachers and Preaching, Dr. Martyn Lloyd-Jones urges us to prepare the pastor before we prepare the message. How do we prepare ourselves for Easter preaching? Stewart Ruch III, who preaches from a very robust Holy Week schedule, offers ways to deepen your own soul, in the last article.