Keeping Christmas Sermons Fresh
Keeping Christmas Sermons Fresh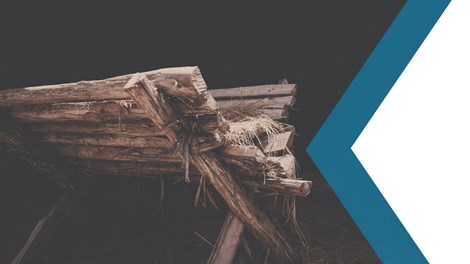 Grow in your craft with special content to aid in life-long learning. We're here to help.
See Membership Options
I'll never forget my worst Christmas/Christmas Eve sermon ever. I wanted to try something "fresh" but outside the Gospel accounts of Jesus' birth. So I took my people into the wild world of Revelation 12. You know, the woman in the desert and the dragon who tries to swallow her baby story. A nice new couple to the church had an eight-year-old who stared at me with utter terror. They never came back to the church. So much for the fresh approach to Christmas preaching.
You can probably sympathize with my goal. I've preached over 25 Christmas/Christmas Eve sermons. Of course the Incarnation of the Son of God is the most amazing theme in the world! But here's the three-pronged problem. First, the explicit Christmas texts are few in number (or so it appears). Second, people's expectations are high and diverse. You have the saved and the unsaved, church members and one-time visitors, the joyous and the depressed. Third, the preaching atmo­sphere is often chaotic. Family members are visiting from Kansas or Maine (unless your church is in Kansas or Maine). Children are amped up to open presents. The ham or salmon or that vegan thing is cooking at home. Everyone is on edge. So you better say something biblical, focused, deep, funny, powerful, evangelistic, encouraging, challenging, insightful, and beautiful, but all in less than 15 min­utes. And you wonder why preaching on Christmas Eve feels stressful?
Christmas shows why we need a community of preachers ready to share their ideas and resourc­es. Think of this preaching guide as your Christmas preaching team or mentors. Many of our fea­tured preachers share your Christmas weariness (or what Lee Eclov calls his inner "Bah Humbug"). They've honestly wrestled with some of the conflicting and seemingly impossible demands of Christmas preaching. But out of their struggles they've also discovered some fresh and practical ideas for how to plan your sermon series (Jeremy McKeen) so your preaching can "move beyond stale and passionless preaching" (Daniel Fusco) and keep the Christmas story "strange and wonderful" (Krish Kandiah). But according to Mark Buchanan, that doesn't mean you need to make the Christmas story "snazzier, sexier, funkier." As preachers, to tell "it again and again—with thoughtfulness, with care, with attentiveness, with fresh conviction—is no burden." Since Christmas is a unique time to reach non-Christians and hurting people, this guide also offers "How to Reach the Secular Culture During Christmas" (Rico Tice) and "How to Lament at Christmas" (Zack Eswine).
You can still take a shot at Revelation 12, but if you want something "fresh," or even a fresh look at the same old story, peruse this guide or read it straight through. It will help keep Christmas truly "strange and wonderful."