The Seven Beatitudes of Revelation: Blessed to Be Much More Than We Seem
Article
The Seven Beatitudes of Revelation: Blessed to Be Much More Than We Seem
Weekly Devotional for Preachers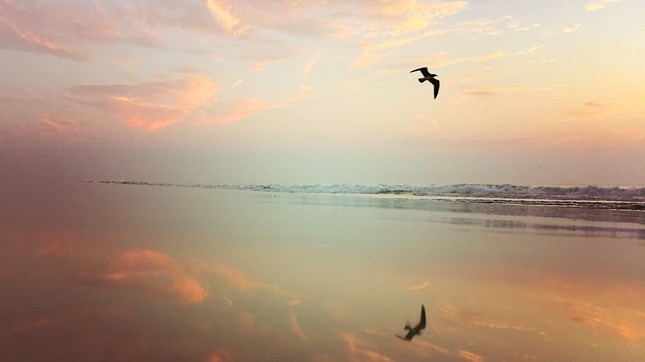 Image: Cyndi Monaghan / Getty
My Dear Shepherds,
Pastors spend a good part of our ministry telling our fellow Christians, "You and I are not what we seem! We are more; much, much more!" We share an astonishing identity even now and will inherit an unimaginable destiny.
Revelation's fifth beatitude recognizes believers as "blessed and holy" because of our standing. It is set in the context of John's vision of the thousand years when Satan is bound, judgment thrones are set in place, and beheaded martyrs are resurrected to reign. In the midst of these mysteries John heard this:
Blessed and holy are those who share in the first resurrection. The second death has no power over them, but they will be priests of God and of Christ and will reign with him for a thousand years. (Rev. 20:6)
While it is challenging indeed to interpret these blessings in the context of the millennium, Scripture makes clear that they are not for that era only. They are ours now in a kind of seed form and burst into full flower once Christ returns to reign.
We are "those who share in the first resurrection." Some years ago, a pastor friend enlightened me to the ancient tradition of having baptisms on Easter Sunday. I resisted at first because, well, I'd have to preach a shorter sermon if we did that. But then we tried it and no sermon of mine ever illumined Christ's resurrection so brightly! Each baptism was a personal resurrection story, Easter on replay. Each testimony told of being plunged into Jesus' own death and being gloriously raised to new life, as clean as Christ himself.
So now, here, we live as immortals with one foot already out of the grave, moving incognito among mortals who still stare double death in the face. In God's good time, the trumpet call will proclaim the completion of our resurrection. "Then," says Jesus, "the righteous will shine like the sun in the kingdom of their Father."
But our completed resurrection promises something even better than a new body. Joni Eareckson Tada, paralyzed now over 50 years, said: "Don't assume that all I ever do is dream about springing out of this wheelchair, jumping up, dancing, kicking, doing aerobics. No I'm looking forward to heaven because of a new heart, a heart free of sin, sorrow, selfishness. That beats having a new body any day."[i]
We will also "be priests of God and of Christ and will reign with him for a thousand years." In keeping with God's ancient promise to his people, secured in Christ, we are now and forever his holy and royal priesthood. Even now we offer priestly sacrifices—"our very selves" and praises that "openly profess his name." Even now, we are agents of grace "in the priestly service of the gospel of God."
In the kingdom to come, Revelation 20:3 says, "his servants will serve him." The word connotes priestly service. But what will priests do then when we ourselves are his temple, when there is no need for sacrifices, no need to draw sinners to the Savior? Ah, then all we do—every act of love and service, of discovery and expression, of wonder and rejoicing—will all bring delight and glory to the shining face of God and of Christ. All of it priestly service!
Now, we are undercover royalty, princes disguised as paupers. But on the day we receive our crowns, we will become co-regents reigning with Christ, dispatching eager angels on sacred errands and gathering the resources of cities to continually enhance the vast realm of our God.
We are, indeed, much, much more than we seem!
Be ye glad!
[i] "Medley: Going Home/Won't It Be Wonderful There/No More Night," track 1 on Bill & Gloria Gaither and their Homecoming Friends, Heaven, Spring House WWDLF126883-CP, 2013, mp3.
Lee Eclov recently retired after 40 years of local pastoral ministry and now focuses on ministry among pastors. He writes a weekly devotional for preachers on Preaching Today.