I Coulda Been a Contender
Article
I Coulda Been a Contender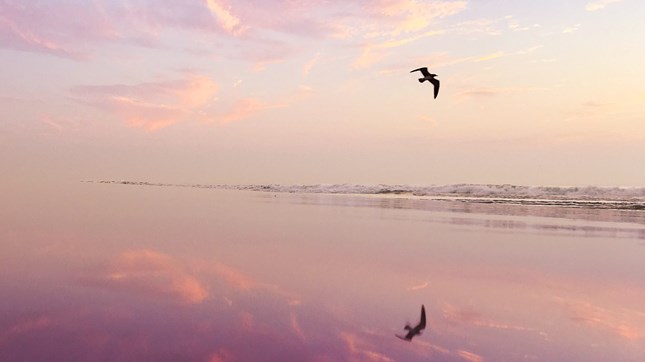 Image: Cyndi Monaghan / Getty
My Dear Shepherds,
A friend told me about a retired missionary in the small church where he grew up. Every Sunday, whether there was a time set aside for testimonies or not, he would stand and the pastor would call on him, "Yes, Peter," and every time Peter would declare: "Christ in you, the hope of glory. Hallelujah, what a Savior," and sit down. Those same words, every Sunday, for years.
If you can only say one thing, that's not a bad choice! But we preachers need to put a little more meat on the bones. After Paul spoke of that revealed mystery in Colossians 1:27, he went on:
He is the one we proclaim, admonishing and teaching everyone with all wisdom, so that we may present everyone fully mature in Christ. To this end I strenuously contend with all the energy Christ so powerfully works in me. (Col. 1:28-29)
Christian maturity among our people is not always easy to gauge. When the pandemic lockdown was in its early days, I happened to read Moses' words to Israel as they came to the threshold of the Promised Land. I sensed then that these words spoke to the days ahead of us:
Remember how the Lord your God led you all the way in the wilderness these forty years, to humble and test you in order to know what was in your heart, whether or not you would keep his commands. (Deut. 8:2)
These wilderness months have not been in vain even when they've been disheartening. Now you have seen what was in the hearts of your people and whether or not they obeyed the Lord. Now you've seen how the Spirit of Christ within them worked or was quenched. One pastor friend said, "We had no idea how mean our people could be!" Well, now we know. We know, too, that others were faithful, prayerful, and self-sacrificing.
We should proclaim "Christ in you" with renewed focus now. Apparently, our people don't grasp what that means as well as we thought they did. We will all preach from different parts of Scripture but little by little we will use the chisel, detergent, and sweet talk of the Word to "admonish and teach with all wisdom."
If our people are to mature, pastors must "strenuously contend" for them and it seems in Scripture that our main move is prayer. Paul told the Colossians that their own favorite son, Epaphras, "is always wrestling [same word] in prayer for you, that you may stand firm in all the will of God, mature and fully assured." It's still hard for me to grasp that someone else could mature in Christ—indeed, a whole congregation might—if I but fight for them in prayer.
To contend or wrestle in prayer implies an opponent or an obstacle. This isn't shadow boxing we're doing! This kind of prayer ponders and probes till we find the frontline of the battle, till we find the root of disobedience, ignorance, or weakness, till we meet resistance, and there, linked arm-in-arm with the Spirit, we fight for our people.
Paul says he contended for them "with all the energy Christ so powerfully works in me." What is it about prayer that requires resurrection energy? Persistence, love, faith, wisdom—all these while being stalked by the wily roaring lion and dragged down by our whining flesh. Nonetheless, Christ does energize us so that even the likes of us can reveal that great mystery: "Christ in you, the hope of glory."
Be ye glad!
Lee Eclov recently retired after 40 years of local pastoral ministry and now focuses on ministry among pastors. He writes a weekly devotional for preachers on Preaching Today.