God's Gift to Pastors: Smallification
Article
God's Gift to Pastors: Smallification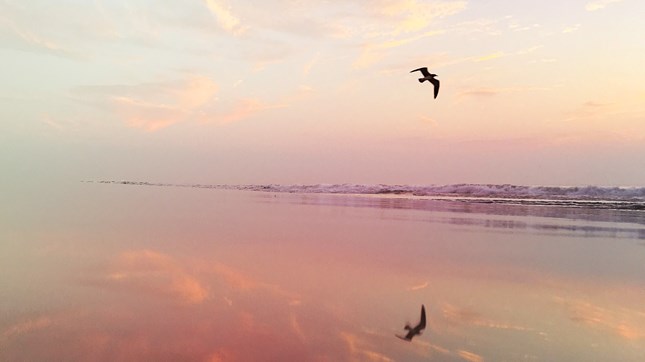 Image: Cyndi Monaghan / Getty
My Dear Shepherds,
When our son was little we'd take him to the "wooden park," one of those castle-like structures on playgrounds for kids to climb on. Problem was, he wanted me to join him and I just didn't fit very well. Too big.
Truly I tell you, unless you change and become like little children, you will never enter the kingdom of heaven. -Matthew 18:3
That change does not come naturally to anyone, I suspect, but it is essential for pastors. How can we guide others through the ladders, passages, and watchtowers of God's kingdom if we're too big? So God gives us the gift most of us don't put on our Christmas list: smallification.
This has been a year of personal pastoral downsizing. Most pastors have been deflated by inadequacy, criticism, weariness, and perhaps some flat-out failures. Some have watched helplessly as their congregations slipped away.
"We know that in all things God works for the good of those who love him, who have been called according to his purpose." One way God works for our good is by using all these smallifiers to render us kingdom-sized. Like Alice given a little vial that said, "Drink me," which shrunk her to Wonderland's scale.
But beware: all this deflation doesn't guarantee humbler pastors. All those criticisms we've borne this year can sour into grudges, resentment, conflict, and giving up. James told us, "Humble yourselves before the Lord, and he will lift you up" (James 4:10). He wrote that to believers entangled in conflicts, who under pressure were cozying up too close to the world.
Dear shepherds, I know we've been brought low, crushed even, but it is up to us to humble ourselves before the Lord. Our grudge isn't with the Lord, of course, nor our frustrations. We aren't weary of him. But while we were minimized by all these people and circumstances, it is before the Lord that we must humble ourselves. While the Magi brought gold, frankincense, and myrrh, we bring what seems like trash, this internal detritus of a terrible season gone to seed in our hearts, but that is what we must do. Bow before the King, laying our weariness, wounds, and worries before him, repenting of what these things have made of us. They brought us low, made us small, so from that low place pivot toward the Lord.
This astonishing promise awaits the smallicized: "and he will lift you up." Just as the night of Jesus' birth changed the status of shepherds forever, so it is with pastors who have co-opted the humiliations of ministry to bow humbly before the Lord. When the fight has gone out of us, when our stiff neck finally bends to Jesus, and we release our white-knuckled grip on the hurts and the controls, we will be right-sized to maneuver in God's kingdom!
Oh, to be exalted by God! What will that be like in the kingdom to come! First Peter 5:5 promises elders, "And when the Chief Shepherd appears, you will receive the crown of glory that will never fade away." All believers will be given crowns in heaven—signals of our reigning with Christ. I hope ours has a little shepherd's staff logo on it or something. Revelation 7:17 says, "For the Lamb at the center of the throne will be their shepherd; he will lead them to springs of living water. And God will wipe away every tear from their eyes." If Jesus remains our Chief Shepherd forever, I wonder if somehow we might continue to shepherd with him. That would be honor enough.
Till then, glory to God in the lowest!
Be ye glad!
Lee Eclov recently retired after 40 years of local pastoral ministry and now focuses on ministry among pastors. He writes a weekly devotional for preachers on Preaching Today.