Preaching as a Spiritual Discipline
Preaching as a Spiritual Discipline
Preaching as a spiritual discipline is an incarnational approach that unites the human preacher with the divine Christ in the homiletic journey.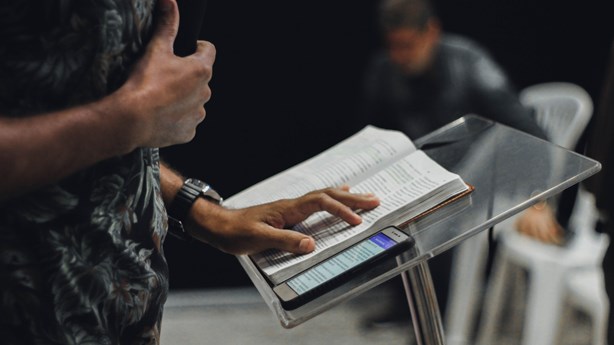 Image: Nycholas Benaia / Unsplash
I was in over my head and I knew it. During my senior year of college, I was called to pastor a rural congregation fifteen minutes off campus. My senior class friends were making the most of their weekends, while my Saturdays were devoted to preparing for Sunday sermons. I took a preaching course in college but barely paid attention figuring I don't have to be ready to preach yet; there's plenty of time. If only I had taken that course seriously! The high call of preaching good news to hope-hungry humanity overwhelmed me. Most of the people in that small congregation were three times my age. What could I possibly tell them that they didn't already know? Simply put, preaching petrified me.
There was, however, a significant silver lining. My lack of skill and experience prompted in me a deep dependence upon God throughout the process of developing and delivering sermons. Preaching was, in the earliest days of my ministry, a spiritual discipline that heightened my connection ...