African American Preaching and the Revival of American Christianity
African American Preaching and the Revival of American Christianity
Defining African American preaching and 7 key characteristics of this tradition.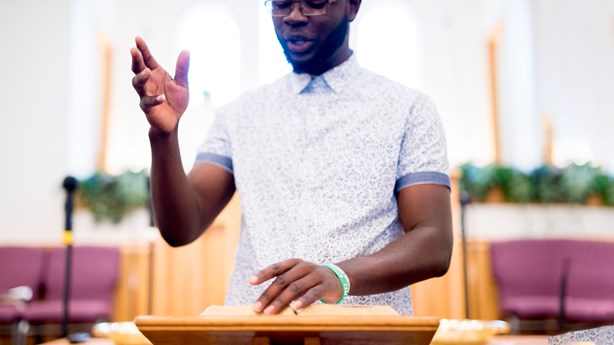 Image: Ben White / Lightstock
Some of the most stirring and inspirational words of hope and healing have come from black pulpits and the mouths of impassioned black preachers, down through the centuries. Much of this genius of the African American preaching tradition has been oral, and as such, has travelled in the oral tradition. Only in the last four plus decades, in the wake of America's discovery of the power of black preaching in the public ministry of Martin Luther King, Jr., has the academic theological community paid serious attention to this tradition.
These efforts have culminated in the first PhD program in African American Preaching and Sacred Rhetoric at Christian Theological Seminary in Indianapolis, Indiana. I am privileged to direct the program and have begun training a cohort of scholars that will continue the scholarly exploration of the tradition. The cardinal belief of the program is that the beauty, depth, history, and transformative power of the African American preaching tradition can generate ...