A Fresh Approach to a Generosity Sermon Series
Article
A Fresh Approach to a Generosity Sermon Series
Rather than focusing on "outputs (i.e. giving money)," focus on our response to the "inputs (i.e. spiritual resources)" we receive from Jesus.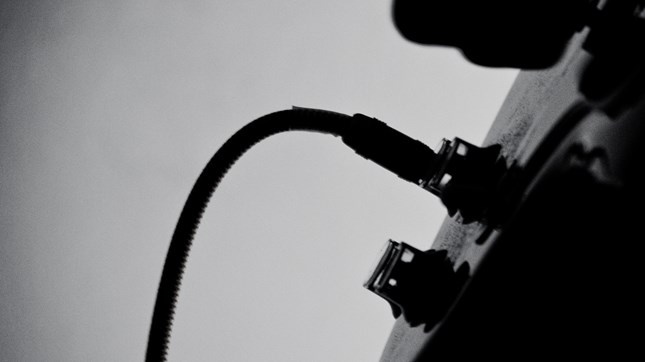 This sermon is part of the sermon series "Free to Sacrifice". See series.
The strategy behind this series
In October of 2017 our leadership team decided to preach a four-part generosity series. But we wanted to try something different. Over the past four years our church had been in two major financial campaigns. We needed the campaigns so we could move into our new building after 20 years as a mobile church. But our people—and our preachers—were tired of hard-hitting "give generously to our amazing campaign" sermons.
So for this generosity series we wanted to address finances, but we also wanted to focus on broader issues of what it means to live a generous life. We started by making a distinction between what we called "outputs" and "inputs." Churches often focus on outputs—avoid this list of sins, join a small group, come to worship, give at least 10 percent of your gross income to the church, etc. Of course outputs are not bad. God commands these outputs. But for the past four years we had focused so heavily on outputs, especially in our approach to giving, that our people were losing sight of God's deeper initiating work in their lives. The Holy Spirit is always pouring spiritual and practical resources into our lives. God will continue this good work until the day of Jesus (Phil. 1:6). We wanted to invite our people to open their lives to God's inputs and then challenge them to consider how to respond with generosity apart from specific outputs provided top down from the church leadership.
Thus, our main goal for the sermon series was not an output—we want you to give more money to the church or we need $250,000 for this project. Instead, we wanted to have our people wrestle with questions like: How is God working in your life? How can you live more in union with the life of Jesus who sacrificed his life for us? How can you open yourself to the good work of the Holy Spirit in you? What are the spiritual resources you already have? And then what would it look like for you in your life with your job, your house, and your financial resources to live a life of sacrifice?
The outline for the series
We chose the Book of Philippians because it stresses God's inputs (see especially verses like 1:6, 2:13, 4:13, and 4:19) and it beautifully tells the story of Christ's sacrificial life (2:5-11) and Paul's sacrificial example (1:7-21). We called the sermon series "Free to Sacrifice," and we divided Philippians into the following four sermons and big ideas:
The Courage to Sacrifice (Phil. 1:18-30): Through Jesus, we can have "great hearts" with courage to sacrifice.
The Beauty of Sacrifice (Phil. 2:1-11): Jesus sets the ultimate beautiful example of a life of sacrifice for others.
Sent to Sacrifice (Phil 2:19-30): The sacrificial life is connected to Jesus sending you.
The Gain of Sacrifice (Phil. 3:1-11): Jesus is the treasure that is worth sacrificing everything else for.
Throughout the sermon series we tried to connect the biblical text to stories of believers (especially people in our church or part of our global mission partnerships) who are responding to Jesus (the inputs of God) by living sacrificial lives. We shied away from stressing mandatory outputs for everyone. Instead, we tried to spark our people's imaginations by pointing to creative ways that ordinary people are responding to Jesus with sacrificial lives. We also produced a high-quality study guide that we encouraged everyone to use for the sermons and for personal meditation on the texts throughout the week. Each of the chapters (based on the four sermons) included the preaching text, a devotional, and two artistically drawn quotes from the Church Fathers.
The pros and cons of this approach
What worked well?
First, our people and our preachers appreciated a break from the high-pressure expectations of our last generosity series. We sensed a collective sigh of relief because we didn't have another long list of outputs to achieve.
Second, Philippians was a great book for a generosity series, especially for focusing on living a sacrificial life in and through Jesus. We felt like we hit a good balance between textual exposition and illustration/application.
Third, people loved the additional study guide resource.
Fourth, from a theological perspective, it was easy to focus the preaching texts on to the person and presence of Jesus.
What was missing?
Looking back on the series, I think we missed an opportunity to talk more specifically about money. We didn't want to have a generosity series solely or mostly about money, but I think we went too far the other way.
If I had to do this series over again I would have tied sacrifice to money by using money-related illustrations (people responding generously through their giving habits) and providing money-related applications.
Matt Woodley is the pastor of compassion ministries at Church of the Resurrection in Wheaton, Illinois.