Learning from a Legend
Learning from a Legend
2 life lessons we can learn from Gardner C. Taylor.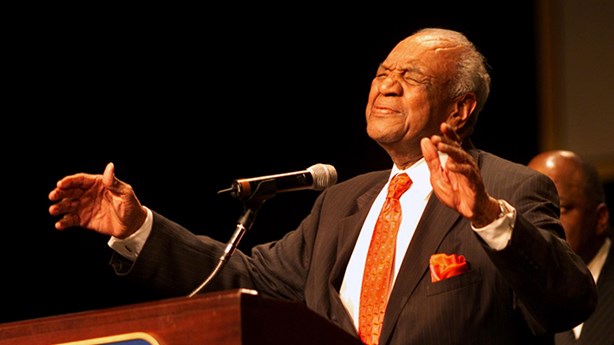 Editor's Note: The following article contains excerpts from Jared's most recent book Learning from a Legend: What Gardner C. Taylor Can Teach Us About Preaching(Eugene, OR: Cascade, 2016).
On Easter Sunday 2015, the last pulpit prince died. How fitting that Resurrection Sunday would be the day that Rev. Dr. Gardner C. Taylor (1918-2015) boarded the last leg of a long flight from this life to eternity. What gospel preacher wouldn't want to return home on such a day? At 96 years old, having outlived almost all of his contemporaries, it was time to go home.
Like Barnabas in Acts 11:24, Taylor was a "good man full of the Holy Spirit and faith." His life was long, productive, and Christ-honoring. He received national and international recognition on account of his advocacy for African Americans, strategic leadership during the Civil Rights Era, campaigns for equal opportunities in education, community work in New York, and steadfast commitment to standing up and ...