Preaching in the Power of the Holy Spirit
Preaching in the Power of the Holy Spirit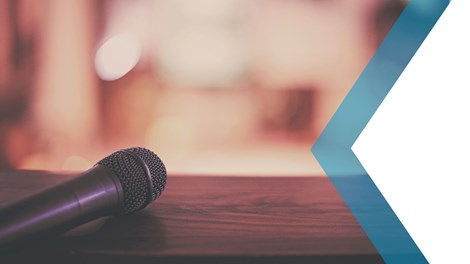 Grow in your craft with special content to aid in life-long learning. We're here to help.
See Membership Options
At PreachingToday.com we often say that preaching is a craft, as in "an activity involving skill in making things by hand." Every Sunday, preachers bring many different skills into making a sermon. But preaching isn't just a craft. Far from it. Preaching is also a supernatural encounter with the Spirit of God, through the Word of God, that transforms the people of God. The gospel isn't just information; it's also "the power of God for salvation to everyone who believes" (Rom. 1:16). That involves a set of skills that I don't possess. Only the Spirit of God can usher your people into the power of God.
Unfortunately, in our quest to learn the craft, sometimes we rush past the Holy Spirit. I chuckled when I read this admission from J.R. Briggs: "For years, I had a misguided Trinitarian approach to preaching: God the Father, Son, and Self-Reliance." Like Briggs, I gave lip service and intellectual consent to the presence of the Holy Spirit. But for most of the steps in the sermon process—selecting the passage, exegeting the text, creating an outline, finding illustrations, delivering the sermon—I relied on my own skill, wit, and energy. After 25 years of studying the craft of preaching, I'm slowly learning to rely more completely on the power of the Holy Spirit.
A friend who is learning the same lesson recently told me, "Even though my sermon prep process has felt more sluggish and challenging than usual, when I stand to preach, I feel the flow of the Holy Spirit." I've never heard a preacher who does not want the Spirit's power in his or her sermon. But how do we get into that flow? Or how do we get the Spirit's unction into us
Matthew Kim cautions, "Preaching in the power of the Holy Spirit recognizes that the Spirit works mysteriously and in ways that we can't fully comprehend." Yet, Kim also argues that we can develop practices that can deepen the Spirit's presence in each sermon.
The seven articles in this preaching guide, written by seven different seasoned preachers, offer a kaleidoscope of views on the beauty of the Spirit's power. How does the Spirit's unction function? Take some time to read these articles slowly and prayerfully. Allow the Holy Spirit to challenge, encourage, instruct, and provoke you—mainly in your ability to rely on his power. May your whole sermon process, from selecting a text to praying after the sermon, reflect God's ancient, ever new word to Zerubbabel: "'Not by might nor by power, but by my Spirit,' says the Lord."