Fear and Loathing in Bethlehem
Article
Fear and Loathing in Bethlehem
As a Christian I love Christmas; but as a preacher I dread it.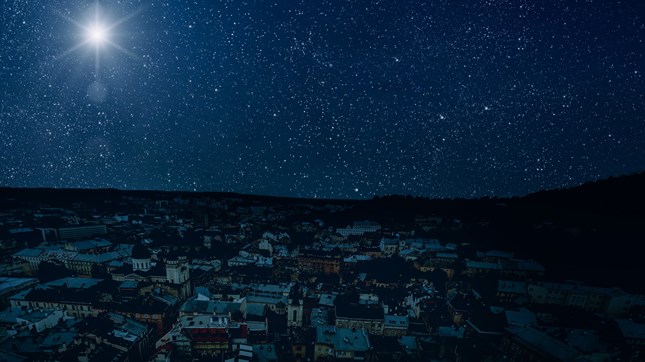 Image: vovan13 / Getty Images
Surveys indicate that 75% of Americans "like" Christmas.[i] I wish I were one of them.
Let me explain. As a follower of Jesus, I love the season of Advent and enjoy Christmas. Pondering the Incarnation's mystery, beauty, and power is compelling and moving to me. And I delight in all this holy season offers, including decorating our Christmas tree, singing hymns, sipping hot cocoa, watching sappy movies, and reading Jesus' birth story before my two sons denude their carefully wrapped presents (at an ungodly hour nonetheless!).
However, when I switch roles and put on my "preacher's hat," a pall comes over me, harshing all my happy vibes. Numerous challenges, in the form of inner scripts, bombard my brain, such as:
Thought #1: Uh oh, what theme should I preach on? And there are so few texts to work with! Let's see, I've got Matt. 1-2, Luke 1-2, John 1, Is. 7 and 9, and a few other OT passages … Ugh!
Thought #2: Advent is the four Sundays before Christmas. That's FOUR weeks rehashing the same, narrow subject. Didn't I already mention there's so little material to work with? And because of the so-called "Chreastors" (Christmas-Easter attendees), Christmas Eve has to be a "stand-alone" sermon. Even better, in 2022, Christmas is on a Sunday … so that's SIX different sermons in twenty-eight days!
Thought #3: How do I make the Christmas story interesting and fresh for the congregation when "familiarity breeds contempt"? Even unchurched people have a basic grasp of the events surrounding Jesus' birth.
Thought #4: How do I get motivated to preach about the same thing for the 16th time in a row?
To be clear, none of this takes into account the other potpourri of miscellany pastors must often contend with —the annual business meeting, decorating the church facility, setting up creche scenes, the worship director forgetting how to play Christmas songs (or wanting to contemporize them to the annoyance of all purists), scheduling a diversity of people to light the Advent candles, disruptions due to weather, annual staff Christmas party, and so forth.
OK, I hope I haven't triggered you too much.
Here's the bottom line: How do we overcome all these obstacles to "keep the main thing, the main thing"? Further, how do we proclaim the revolutionary story of the Incarnation with a crispness and vitality that enthralls all imaginations (including those of the speaker and the congregation)?
I offer a few suggestions for you to consider.
Prayerfully and Carefully Select Your Theme and Accompanying Texts
There are many ways to go about this exercise. To start, consider reading through the biblical texts using a version of the Bible you are unfamiliar with. So, if you usually use the NASB, try the ESV. As you do, look for common words, threads, or metaphors.
Next, check out prior articles here:
https://www.preachingtoday.com/holidays-events/holidays/christmas/
https://www.preachingtoday.com/holidays-events/holidays/advent/
Moreover, try polling your elders, leaders, and staff for ideas. Every year I visit www.ignitermedia.com to look at their Advent/Christmas graphics and motifs. This activity gets my creative juices flowing!
Of course, I encourage you to canvas other pastors and ask them how they've tackled Christmas in previous years.
Lastly, I have mined books, such as Rick Warren's The Purpose of Christmas and Tim Keller's Hidden Christmas, for ideas—while giving proper attribution.
Here's what I've done over the last eight years:
2014: The Word Became Flesh
Nov. 30: John 1:1-5, "The Word"
Dec. 7: John 1:6-8, "Witness to the Word"
Dec. 14: John 1:9-12, "Reactions to the Word"
Dec. 21: John 1:14-18, "Confession of the Word"
2015: The Songs of Christmas
Nov. 29: Luke 1:46-55, "Mary's Song"
Dec. 6: Luke 1:67-79, "Zechariah's Song"
Dec. 13: Luke 2:13-14, "The Angels' Song"
Dec. 20: Luke 2:28-32, "Simeon's Song"
2016: Christmas Frames: Four-Faith Stories
Nov. 27: Luke 1:26-38, "Mary's Story"
Dec. 4: Matthew 1:18-25, "Joseph's Story"
Dec. 11: Luke 2:8-20, "The Shepherds' Story"
Dec. 18: Matthew 2:1-12, "The Magi's Story"
2017: Not So Silent Night: Exploring the Angels' Announcements
Dec. 3: Matt. 1:20-21, "The First Announcement"
Dec. 10: Luke 1:26-37, "Gabriel's Announcement"
Dec. 17: Luke 2:9-12, "A Savior Has Been Born to You"
Dec. 24: Luke 2:14, "A Great Company Appeared"
2018: Born to Give Them Second Birth
(Named after the final line of Hark! The Herald Angels Sing and drawing from Warren's book, The Purpose of Christmas)
Dec. 2: John 1:1-13, "Born to Give … New Life (Regeneration)"
Dec. 9: Luke 2:8-14, "Born to Give … A New Narrative (Hope)"
Dec. 16: John 1:14-18, "Born to Give … New Relationships (Reconciliation)"
Dec. 23: Isaiah 9:2-7, "Born to Give … A New Society (Justice)"
2019: The Names of Jesus
Dec. 1: Isaiah 9:6, "Wonderful Counselor"
Dec. 8: Isaiah9:6, "Mighty God"
Dec. 15: Isaiah 9:6, "Everlasting Father"
Dec. 22: Isaiah 9:6, "Prince of Peace"
2020: Advent Prayers
Nov. 29: Guest Preacher (I needed a Sunday off and can't recall if the sermon was Advent themed or not).
Dec. 6: Luke 1:26-56, "Mary's Prayer"
Dec. 13: Luke 1:5-25, "Zechariah's Prayer"
Dec. 20: Luke 2:1-20, "Angels and Shepherds Glorify God"
2021: The Promised Immanuel: Jesus Fulfills the Old Testament
Nov. 28: Matthew 1:23/Is. 7:14, "Immanuel"
Dec. 5: Matthew 2:1-5/Micah 5, "The King"
Dec. 12: Matthew 2:7-15/Hosea 11, "God's Son"
Dec. 19: Matthew 2:16-23/Is. 53, "Our Scandalous Savior"
And here's the tentative schedule for Advent 2022:
2022: Christmas Glory: 'We Have Seen His Glory' (John 1:14)
Nov. 27: Matthew 1:21, "Savior"
Dec. 4: Matthew 1:23, "Immanuel"
Dec. 11: Luke 1:30-33, "King"
Dec. 18: Luke 2:11, "Lord"
Perhaps these examples will stimulate some generative ideas as you plan for Advent 2022.
Prepare Your Heart by Entering the Story
I've discovered that one of the most impactful preparatory activities is to enter the story. How do you do that?
First, personalize the story. Actively remind yourself that while Jesus came to save the world, he also came to save you. Why? Because Jesus loves the world, and he also loves you. Jesus is "God with us," and he is also "God with you." The One full of grace and truth (John 1:14) wants to give it to you. The "light of the world" has come to shine on you. Jesus came to bring "joy to the world" and joy to you.
Declare these promises aloud over yourself: "Jesus came to save me. Jesus loves me. Jesus is God with me. Jesus shines his light on me. Jesus came to give me grace, truth, and joy."
Second, study the preaching texts and ask the Holy Spirit to stir your heart and give you a fresh experience with the Incarnation. I am talking about begging the Spirit of Jesus to overwhelm you and thrill you with the blazing mystery of the embodiment of the second member of the Holy Trinity.
I often pray I will have an experience similar to that of Bono, the lead singer of the rock band U2. Years ago, after a long tour, he returned to Dublin on Christmas Eve and attended the worship service at St. Patrick's Cathedral. There he sat, exhausted, jetlagged from his long flight from Tokyo, his view of the choir obstructed by massive pillars. To keep from dozing off, he stared at the worship bulletin. Suddenly, he had an epiphany:
It had dawned on me before, but it really sank in: the Christmas story. The idea that God, if there is a force of Love and Logic in the universe, that it would seek to explain itself is amazing enough. That it would seek to explain itself and describe itself by becoming a child born in straw poverty … I just thought: "Wow!" Just the poetry … Unknowable love, unknowable power, describes itself as the most vulnerable. There it was. I was sitting there, and it's not that it hadn't struck me before, but tears came down my face, and I saw the genius of this …[ii]
Oh, may the genius of God move us to tears before we preach!
Remind Yourself and You're Audience of the Significance of Advent
There's no Christianity without Advent. This season points to the lynchpin of our faith. Without the arrival of Jesus, there's no cross, no resurrection, no ascension and enthronement, no second coming, no final judgment, and no New Jerusalem. There's no justification, salvation, adoption, sanctification, or glorification. There's no hope and no future!
Without Advent, we lose all the other high, holy days on the Liturgical Calendar that so many of us cherish: Ash Wednesday, Lent, Maundy Thursday, Good Friday, Easter Sunday, Pentecost Sunday, and so forth.
Can you imagine such a world? I can't. Advent makes this not only possible but necessary.
Doing this exercise may infuse you with a newfound urgency. You don't "have to" preach on Advent; you "get to" preach on Advent! It is not a burden; it is a blessing. You can join a hallowed "cloud of witnesses" (Heb. 12:1) and proclaim the arrival of the one and only King of Kings and Lord of Lords.
One final suggestion: don't let creativity obscure Christ. In the final analysis, Christmas is all about highlighting him.
I readily confess I've made that mistake. As I prepared for my first Christmas Eve service at my present church, I wanted to do something memorable and cool, so I asked a lady in our congregation to sew Christmas lights onto my navy dress coat. She did so cleverly and placed a battery pack inside my left pocket. When it came time to give the message, I flipped the switch on, came up from behind the platform, sashayed to the podium, and preached for twenty minutes while my jacket blinked on and off like a spasmodically twinkling Christmas Tree. (I am still surprised no one had a stroke watching me!) Sadly, I don't recall the sermon's content and I am pretty sure no one else did either!
As preachers, let's avoid the extremes of overhyping or loathing Advent. Instead, let's lean into the sacred call of declaring the good news of Jesus' Incarnation. After all, it's "good news that will cause great joy for all the people" (Luke 2:10). That includes parishioners and pastors.
[i] Candice Jaimungal, "How much do Americans like Christmas – and who likes it the most?" YouGovAmerica, Dec. 9, 2020. https://today.yougov.com/topics/entertainment/articles-reports/2020/12/09/how-much-do-americans-christmas-and-who-likes-it-m.
[ii] Michka Assayas, Bono: In Conversation with Michka Assayas (New York: Riverhead, 2005), 139.
Paul A. Hoffman is senior pastor of Evangelical Friends Church of Newport, Rhode Island. He is an adjunct professor at Gordon-Conwell Theological Seminary, is the co-author of 'Preaching to a Divided Nation' and author of 'Reconciling Places: How to Bridge the Chasms in Our Communities.'