The Model Sermon
The Model Sermon
Principles of Preaching from the Book of Hebrews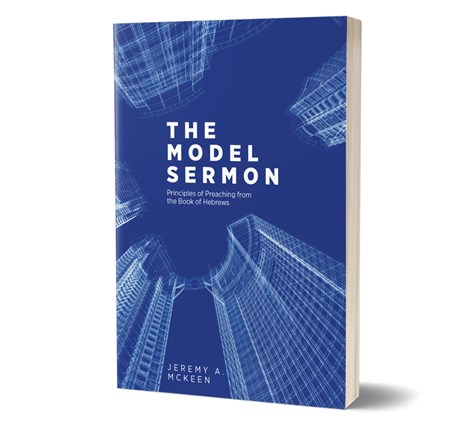 You're called to be a faithful and effective communicator of God's Word. But what exactly are the core principles of a "biblical sermon"? Is there a model for us to follow? Or did God leave it up to us—his gospel ambassadors—to figure it out as we go?
Reinvigorate Your Preaching
It turns out that God did include a blueprint to guide us within the canon of Scripture—the Book of Hebrews. The Model Sermon will not only help you master the major preaching principles found in Hebrews—itself a sermon—but also offers practical steps to immediately apply each to your preaching.
Essential Principles
You'll get a better grasp on the marks of a good sermon, down-to-earth ways to bolster your preaching, and inspiration to keep lifting up the person and work of Jesus Christ!
15 principles as a model for preaching today:
Getting out of the way
Showing them Jesus
Identifying with your people
Trusting the Holy Spirit
Making an appeal
And more
What Others Say
"This book is readable and enjoyable. McKeen combines theory and practice in a manner that will surely bless preachers."
- Patricia Batten, Associate Director of the Haddon W. Robinson Center for Preaching at Gordon Conwell Theological Seminary
"I wish I had this book when I was teaching preaching. This would have been the main textbook for all those classes."
- Steve Brown, author, radio broadcaster, and host of Key Life
About the Author
Jeremy A. Mckeen is the Senior Pastor of First Congregational Church in Hamilton, MA. He has over a decade of church planting, preaching, and pastoral experience. He and his wife, Lindsay, have two kids who provide lots of sermon illustrations.