Why the Ministry of Presence Can Help People in Hard Times
Monday Morning Preacher Podcast
Episode 78 | 21 min
Why the Ministry of Presence Can Help People in Hard Times
Physical presence matters more than rational answers to suffering people.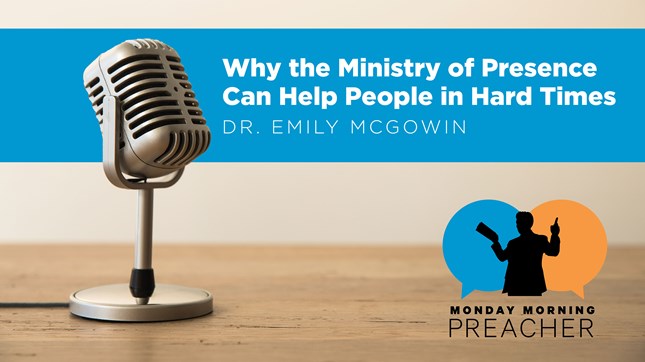 How can you help people maintain faith when they are suffering? In this episode, Kevin Miller explores that question with Emily H. McGowin, Assistant Professor of Theology at Wheaton College.
She said, "Silence in the face of suffering is not an indefensible reaction. We should be humbled into quietness, and not be quick to speak when we encounter suffering."
When McGowin's mother-in-law died at 46 years-old, people tried to offer rational responses, which wasn't helpful. But the people who ministered to her with their physical presence really helped her see the love of Christ, in that difficult time.
"I work very hard to try to convince students that God is good, in his very essence, and that means that God is therefore, already opposed to evil--not orchestrating it for some sort of mysterious end," she said.
Miller also emphasized the importance of drawing attention to the Resurrection, in response to death and suffering.
Check out what was referenced on the podcast:
Kevin A. Miller is the senior pastor at Church of the Savior in Wheaton, Illinois.