Preparing People for Christmas with Advent Preaching
Monday Morning Preacher Podcast
Episode 55 | 21 min
Preparing People for Christmas with Advent Preaching
Create a sense of longing for Christmas.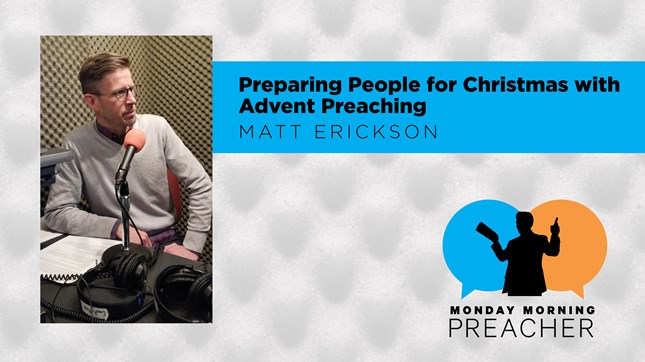 How can pastors prepare people for Christmas? Matt Woodley talks to Matt Erickson, Senior Pastor at Eastbrook Church about how to approach this in Advent. This year, he's doing a four week series on the genealogy of Jesus, from Matthew chapter one. The series will focus on some of the key men, and women that are part of Jesus story including Mary and Joseph. Last year, he did an Advent series entitled "Songs of the Savior: Psalms for Advent," based on Messianic Psalms. He said "It was a powerful journey with church to engage with the Psalms." They also explore preaching challenges in 2020: the global COVID-19 pandemic, racial tensions in the U.S., and a presidential election with high stakes.
Check out what was referenced on the podcast:
Matt Woodley is the pastor of compassion ministries at Church of the Resurrection in Wheaton, Illinois.