Preaching as a Human Exercise Centered in Christ
Monday Morning Preacher Podcast
Episode 76 | 31 min
Preaching as a Human Exercise Centered in Christ
What preaching is all about.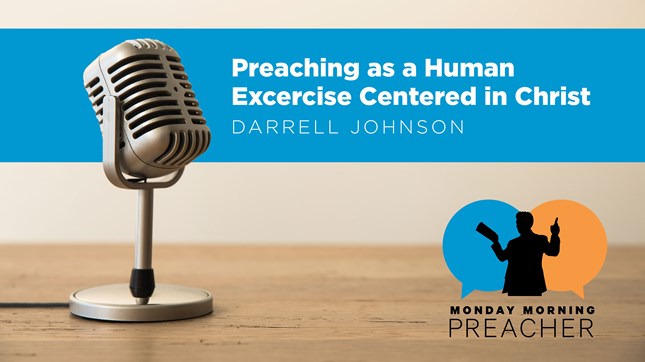 What is preaching? In this episode, Darrell Johnson, author of The Glory of Preaching, explores that question with Matt Woodley.
"I think we're to proclaim the truth of the text, proclaim the Jesus of the text, and teach what the text is all about" Johnson said.
How does the Bible talk about preaching? "There are a number of verbs used for the preaching moment including 'proclaim, herald, evangelize, good news, teach, exhort and bear witness,'" he said.
He recommends asking yourself these questions, when preparing your sermon:
Do you have the main point of the author?
Are you trusting your personality or the Holy Spirit?
Johnson has been preaching for more than 50 years, and currently serves as a Teaching Fellow at Regent College in Vancouver, Canada.
Matt Woodley is the pastor of compassion ministries at Church of the Resurrection in Wheaton, Illinois.