Making the Most of Your Time for Sermon Prep
Monday Morning Preacher Podcast
Episode 79 | 22 min
Making the Most of Your Time for Sermon Prep
How to manage your time faithfully in a distracting world.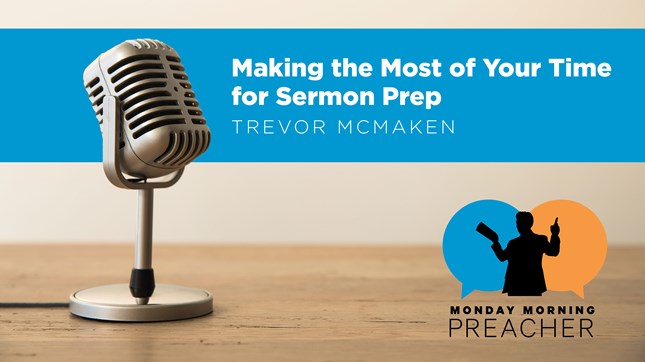 How can you find the time you need for sermon prep? After all, time is a precious commodity. In this episode, Kevin Miller explores that question with Trevor McMaken, pastor of City Light Anglican Church in Aurora, Illinois.
He said "a big thing that's helped me in my preaching ministry is to take study days to plan a message series ahead of time, so that when I get to Monday morning and I'm looking at the message on Sunday – it's not a completely blank page."
Here are time saving methods, to help you with sermon prep:
Start a preaching team at your church
Block off your mornings for sermon writing and research
Work on your sermon offline (free yourself from digital distractions in the process)
Go for a "big idea" prayer walk
Use time management software (to block distracting social media sites)
McMaken also recommends facing your internal struggles head on, without making them your entire focus. Remember, your calling is to be faithful to the Lord, and serve the congregation that He's entrusted to you.
Kevin A. Miller is the senior pastor at Church of the Savior in Wheaton, Illinois.