A Dialogue on Racism and Justice
Monday Morning Preacher Podcast
Episode 47 | 48 min
A Dialogue on Racism and Justice
Pastors Lawrence Aker III, and George E. Hurtt weigh in.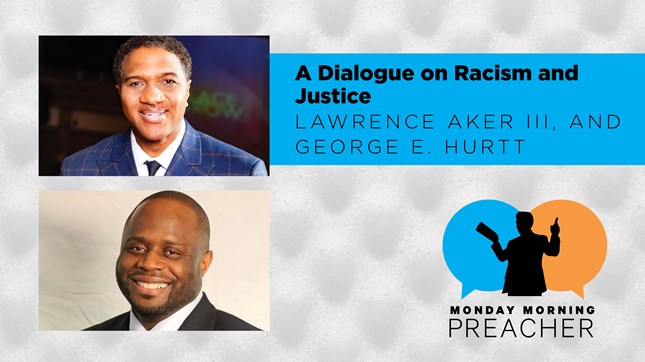 How do you address racial issues at the pulpit? Maybe this question is weighing on you heavily, in light of current events.
In this episode, Matt Woodley interviews Lawrence Aker III, Pastor of Cornerstone Baptist Church in Brooklyn, New York and George E. Hurtt, Pastor of Mt. Sinai Baptist Church in Los Angeles, California.
Based on their own life experience, George and Lawrence assess what change might look like on a practical level. They talk about the Civil Rights movement, the Great Migration, and the emergence of soul food.
Check out what was referenced on the podcast:
A lecture on "Racism and Corporate Evil: A White Guy's Perspective – Tim Keller" given in August, 2017.
Genesis 1:27 (ESV)
"So God created man in his own image, in the image of God he created him; male and female he created them."
Galatians 6:10 (ESV)
"So then, as we have opportunity, let us do good to everyone, and especially to those who are of the household of faith."
Luke 10:29-31 (ESV)
"But he, desiring to justify himself, said to Jesus, "And who is my neighbor?" Jesus replied, "A man was going down from Jerusalem to Jericho, and he fell among robbers, who stripped him and beat him and departed, leaving him half dead. Now by chance a priest was going down that road, and when he saw him he passed by on the other side."
Matt Woodley is the pastor of compassion ministries at Church of the Resurrection in Wheaton, Illinois.