Christmas Preaching and the Loneliness of the Holy Family
Monday Morning Preacher Podcast
Episode 81 | 23 min
Christmas Preaching and the Loneliness of the Holy Family
Leaning into the wisdom and humility of Jesus, Mary, and Joseph.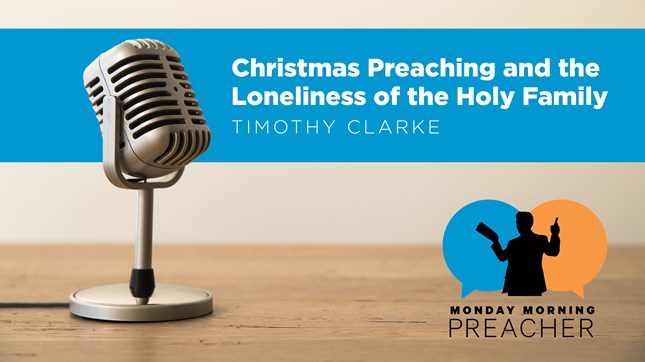 How can you bring a fresh angle to your next Christmas sermon? In this episode, Matt Woodley explores that question with Timothy Clarke, senior pastor at First Church of God in Columbus, Ohio.
Here are four people from the Biblical narrative, that you can encourage your listeners to empathize with:
Zechariah and Elizabeth: The loneliness of disappointment, for her barrenness.
Joseph: The loneliness he felt, trying to decide how to proceed with Mary, given the complex situation before them.
Mary: The loneliness she felt, in miraculously conceiving the infant Jesus and being ostracized for it.
"The Incarnation says God became a human being!" Clarke said. He indicated that the Incarnation alone is reason enough to be excited, and should offer plenty of material for Christmas preaching.
Show-Notes:
The hymn "Hark! The Herald Angels Sing" written by Charles Wesley
Matt Woodley serves as the Editor for PreachingToday.com and the Pastor of Compassion Ministries at Church of the Resurrection in Wheaton, Illinois. He is also the author of God With Us: The Gospel of Matthew (IVP).