Speaking to the Soul with Jeanne Stevens
Craft & Character Podcast
Episode 47 | 1 hr 1 min
Speaking to the Soul with Jeanne Stevens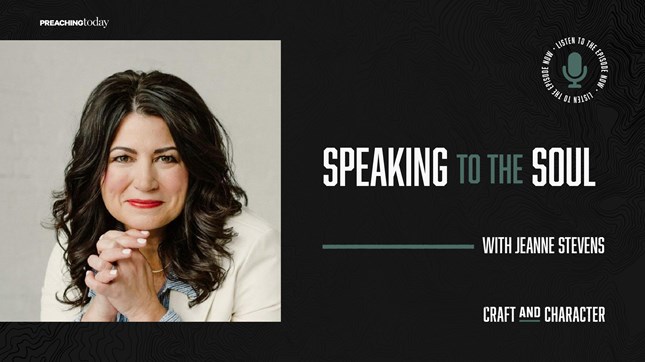 The modern world is a relentless waterfall of information一sound bytes and images flood our minds and trouble our hearts. Enter Jeanne Stevens, whose recent book, What's Here Now?, unpacks the power of presence and how it offers peace so many ache for in our frenzied age.
Steve Carter asks Jeanne to unpack her book's punchy tagline: How to stop rehashing the past, and rehearsing the future, and start receiving the present. Presence begins with an awareness of your body, emotions, and thoughts一aspects of our God-created existence that have been neglected in the church.
Jeanne also shares some preparation hacks she's honed through the years: the vital role of eliminating content, how to speak to the soul, the urgency to touch on tension in the first five minutes of a talk, and how to share stories that showcase her humanity rather than airbrush it.
EPISODE LINKS
Jeanne's book: What's Here Now?
Website: jeannestevens.com
Church: soulcitychurch.com
@jeannestevens
@steveryancarter
@craft_character