Reconnect to the Rhythms of Faith with Kayla Craig
Craft & Character Podcast
Episode 78 | 39 min
Reconnect to the Rhythms of Faith with Kayla Craig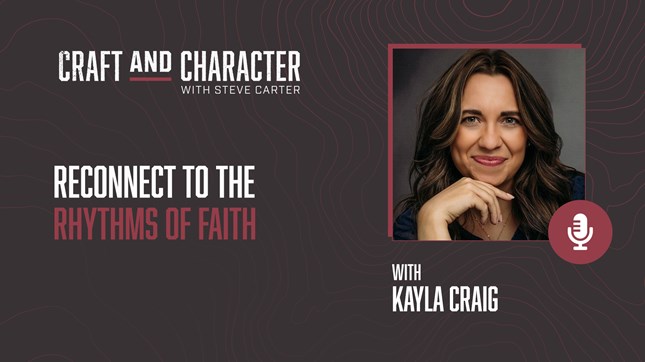 Image: Vasil Nazar
If you're a parent, how do you nurture and guide your children? If you're a pastor or leader, are you truly creating an environment that draws kids to Jesus? The responsibility of stewarding young hearts can feel immense, but the good news is: you don't have to figure it out alone.
Today's guest is author Kayla Craig, whose new book, Every Season Sacred, is a collection of practical tools and reflective prayers to help people build a culture of discipleship in the ebb and flow of everyday life.
Kayla speaks candidly with Steve Carter about the chaos of family schedules and the mystery of finding God in the midst of daily commutes, fast food drive-thrus, and the scattered moments of the day一all of which are opportunities to be intentional with our kids. This episode will inspire and equip you to lead your children well, in a way that works best for your stage of life.
EPISODE LINKS
Kayla's books: Every Season Sacred, To Light Their Way
Website: https://kaylacraig.com/
@kayla_craig
@steveryancarter
@craft_character