Preaching Theology for Everyone with Joel Muddamalle
Craft & Character Podcast
Episode 66 | 55 min
Preaching Theology for Everyone with Joel Muddamalle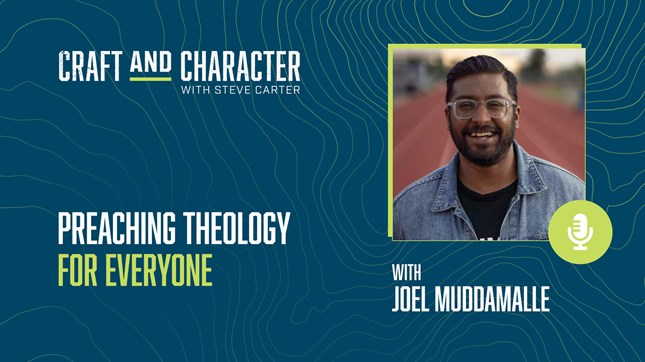 Image: Vasil Nazar
Knowledge often produces hubris, not humility, which is why Joel Muddamalle is such a refreshing theological voice. As the Director of Theology and Research for Proverbs 31 Ministries, and a preaching pastor at Transformation Church in South Carolina, his passion is to show how theology can be lived out in everyday life.
With grandparents who were missionaries in India, and parents who immigrated to the U.S., Joel grew up learning how to toggle between two social-ethnic worlds. He masterfully brings this cultural sensitivity to the Bible一a Book which feels foreign to many people一and helps translate the ancient world of Scripture into modern terms people can understand and apply.
Joel was part of a feedback forum for Steve Carter's most recent book, The Thing Beneath the Thing, where they discovered a mutual love for Scripture and communication. In this episode, they chop it up about how to responsibly approach historical context in a passage, balancing confidence with humility, and why it's important to surround yourself with people who know and love you apart from any platform or achievement.

EPISODE LINKS
Website: https://muddamalle.com
Church: https://transformationchurch.tc
Proverbs 31 Ministries: https://proverbs31.org
@muddamalle
@steveryancarter
@craft_character