Preaching Faith as a Spider Web with Meredith Miller
Craft & Character Podcast
Episode 75 | 51 min
Preaching Faith as a Spider Web with Meredith Miller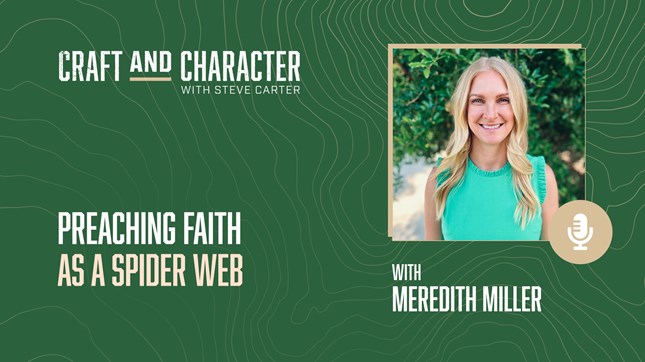 Image: Vasil Nazar
Teaching kids about God is one of the greatest tasks of our lives. Even with good intentions, It's easy to slip into behavior-driven moralism that emphasizes good behavior while neglecting the heart of God.
This disconnect一between head and heart一is why Meredith Anne Miller wrote her forthcoming book, Woven: Nurturing a Faith Your Kid Doesn't Have to Heal From. In this episode, she explains to Steve Carter some of the simple shifts that can help you disciple kids better:
Simplify: limit the amount of info and the length of the lesson

Age appropriate: emphasize ideas kids can actually grasp developmentally

Make God the focus more than "what kids should do"
Kids are not an afterthought in our ministry; they are first in line to the Kingdom. Does your ministry reflect Jesus' heart to disciple children? This episode will help you get there.
EPISODE LINKS
Meredith's book: Woven: Nurturing a Faith Your Kid Doesn't Have to Heal From
Website: meredithannemiller.com
Church: Pomona Valley Church
@meredithannemiller
@steveryancarter
@craft_character