Master the Art of Storytelling with Nick Benoit and Paul Johnson
Craft & Character Podcast
Episode 71 | 41 min
Master the Art of Storytelling with Nick Benoit and Paul Johnson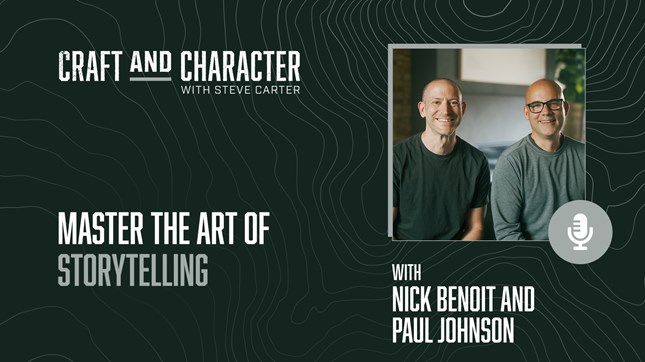 Image: Vasil Nazar
If you've ever felt creatively fatigued from the demand to preach week after week, meet Bravingbird: a go-to resource to help you communicate the gospel story with more clarity, beauty, and authenticity.
In this episode, Steve Carter interviews Nick Benoit (creative director) and Paul Johnson (executive director) about why the art of storytelling is a powerful communication tool for churches and organizations:
Storytelling makes room for artists in the church who are often overlooked and undervalued

Storytelling pierces our defenses, moving truth from head to heart

How preachers can tell stories with more impact

The lingering potency of stories in an age of information overload
Jesus told a lot of stories一to answer questions, field criticism, and teach profound truth. If compelling narratives flowed from the greatest teacher in human history, shouldn't pastors today be experts in the craft of storytelling too?

EPISODE LINKS
Website: https://www.bravingbird.com
@bravingbird
Watch Nick performing "Stronger Stuff" at Willow Creek
@steveryancarter
@craft_character
PT RESOURCES