How to Reach Urban Youth with Tommy Nixon
Craft & Character Podcast
Episode 73 | 58 min
How to Reach Urban Youth with Tommy Nixon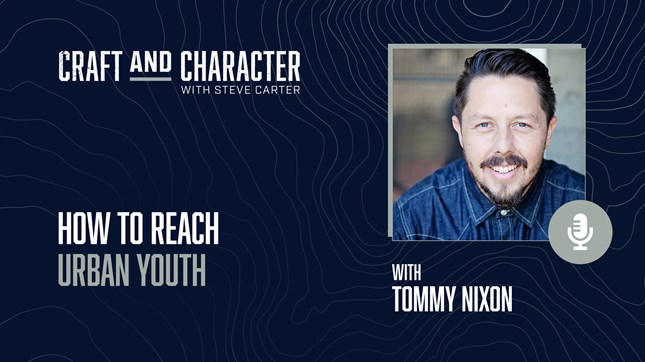 Image: Vasil Nazar
Steve Carter chops it up with his best friend Tommy Nixon一CEO of the Urban Youth Workers Institute一about how to reach the next generation for Christ. Tommy unpacks 20+ years of urban ministry, including:
What to do about the 1.2 million young people leaving the church every year

How to communicate effectively to a church that's increasingly young, urban, and multiethnic

The two key ingredients for communicating to urban youth

Why suffering must shape our lives and message

How to use humor to connect with your audience, deliver hard truths, and show humility

Why honest feedback is crucial for your soul
Tommy's voice is punchy and prophetic, courageous and catalytic. This episode will equip you to love your neighbor and communicate the gospel like never before.
EPISODE LINKS
Website: www.tommynixon.org
Urban Youth Worker Institute: uywi.org
Tommy's Church: www.onelifecitychurch.org
Where Tommy got his stats: www.greatopportunity.org
@tommyuywi
@uywi
@onelifecitychurch
@steveryancarter
@craft_character