The Heart of Preparation with Ken Shigematsu
Craft & Character Podcast
Episode 48 | 48 min
The Heart of Preparation with Ken Shigematsu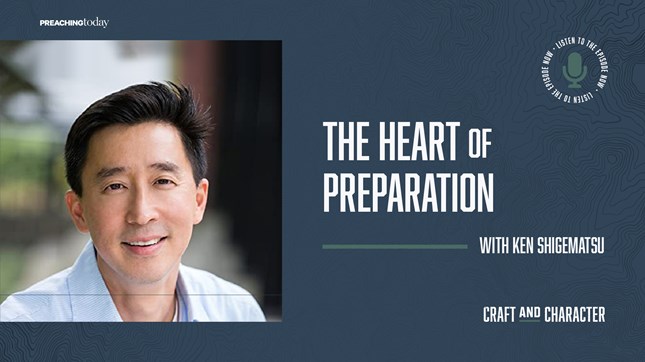 Image: Historic Agency
"Ken, if the ship sinks now, everyone will blame you."
It wasn't the ideal pep talk for a pastor in his first few days on the job, especially at a church that had gone through 20 pastors in 20 years. But when someone spoke those words to Ken Shigematsu, he stuck it out. 25 years later, he's still leading Tenth Church in Vancouver, Canada.
Steve Carter asks about his sermon prep process, and Ken explains how a tidbit from preaching legend Haddon Robinson transformed his method from anxiety-laden to prayerful一from crammed to creative.
Ken shares why he's thankful for his Japanese heritage, and how he's learned to surrender outcomes to God through Father Thomas Keating's "The Welcoming Prayer," and practicing sabbath. He also uses an app called Centering Prayer that pings him throughout the day, reminding him to receive from God, not just achieve for God.
EPISODE LINKS
Ken's books: Survival Guide for the Soul, God In My Everything
Church: https://www.tenth.ca
@KenShigematsu
@steveryancarter
@craft_character