Chart: Preaching Through the New Testament
Article
Chart: Preaching Through the New Testament
A visual guide to the structure and historical outline of the New Testament.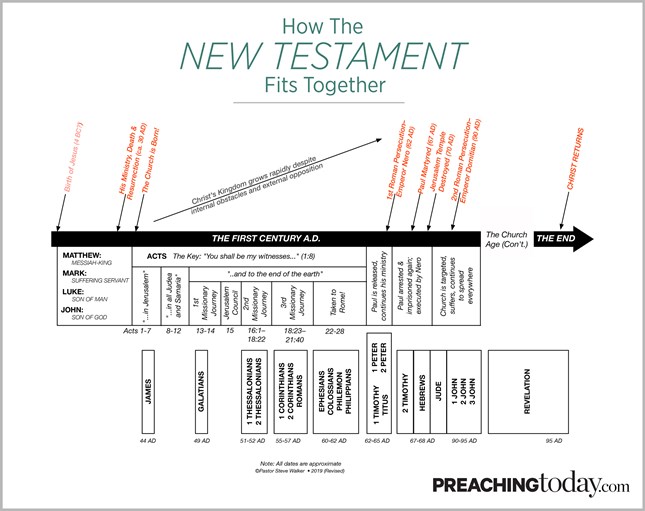 We know the weekly grind of sermon prep is hard, whether you are in the midst of series or planning a new series. Trying to find key verses you need to highlight in your sermon, finding the historical background to the book, discovering the flow/structure of book, and even figuring out what is the theme of each section.
That is why we created this chart! This chart is designed to save you time as you prepare to preach a new sermon series from the New Testament.
You will find a quick visual overview of the movement of the New Testament. It will help orient you and your hearers as you preach through a specific book in the New Testament. It provides, at a glance, an overview of the entire New Testament. The chart includes a timeline and some historical background. It is color-coded to highlight certain defining aspects of the New Testament.
This chart could be used as a slide in your church service. It could serve as an introduction to a new series. It could even be printed out and given to the members of your church, as a resource to help them grasp the New Testament.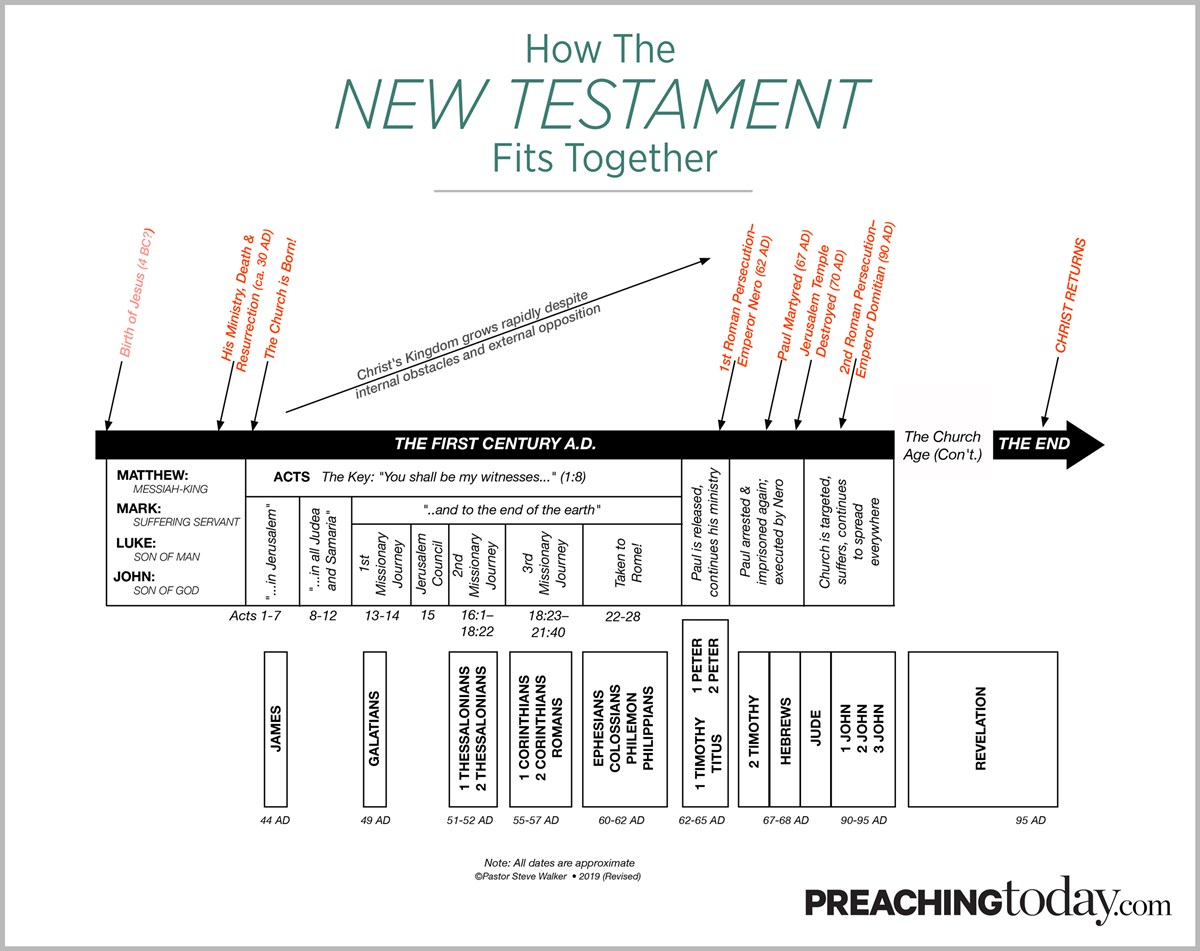 See Also: