Sermon Aims to Be Biblical but Uses Wrong Text
Sermon Aims to Be Biblical but Uses Wrong Text
The text is about the Lord's Supper, but the sermon is about community.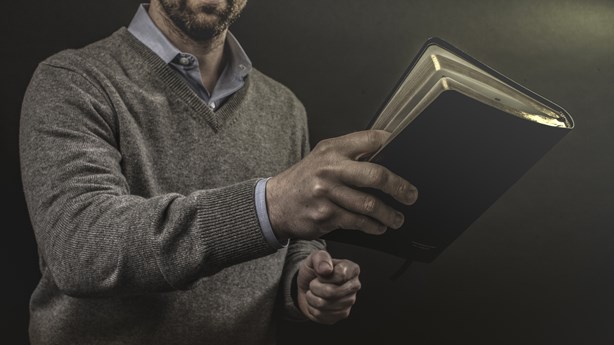 Image: Pearl / Lightstock
What's the difference between a preacher and a motivational speaker? Both are concerned about and adaptive to their audiences. Both want to be relevant. Both want to make a positive behavioral change in the lives of their hearers. For all the similarities, however, there is a qualitative difference between Billy Graham and Zig Ziglar: content.
Preachers have a unique burden. We preach the Scriptures. We are bound by calling and conviction to communicate God's ideas, not merely elaborate on our own observations. How successful is the clinic sermon "Add a Leaf to the Table" in being biblical? I give the sermon scores of great, great, and not so great.
Strength: The preacher defers to Scripture.
This sermon gets great marks for good intentions. One strength of this message is the preacher wants to communicate scriptural truth: his goal is to connect the congregation with God's Word. This objective becomes evident as the preacher constantly defers to the Scriptures. The ...