Mincing No Words
Article
Mincing No Words
Weekly Devotional for Preachers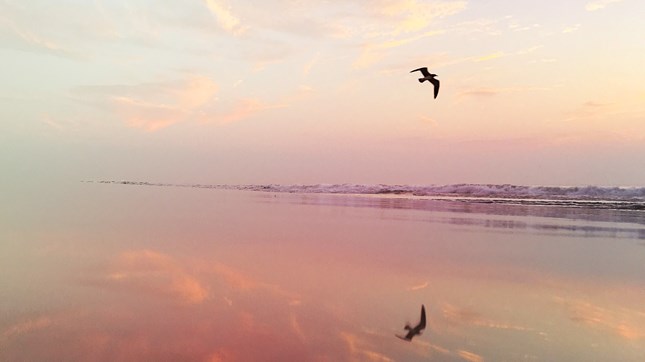 Image: Cyndi Monaghan / Getty
My Dear Shepherds,
There before us, there among us, may well be some people who, regardless of what they say, will not be with us in glory. The pastor who preached Hebrews felt that burden and demonstrates the solemn tone required of all gospel preachers from time to time. These words were not preached in an evangelistic meeting but in a church service to those who professed faith but whose hearts were like the Israelites who died of unbelief in the wilderness.
Therefore, since the promise of entering his rest still stands, let us be careful that none of you be found to have fallen short of it. (Heb. 4:1)

It is impossible for those who have once been enlightened … and who have fallen away, to be brought back to repentance. To their loss they are crucifying the Son of God all over again and subjecting him to public disgrace. (6:4-6)

If we deliberately keep on sinning after we have received the knowledge of the truth, no sacrifice for sins is left, but only a fearful expectation of judgment and of raging fire that will consume the enemies of God. (10:26-27)

Such grave warnings, whether we are preaching from Exodus, Ezekiel, Galatians, 2 Peter, or Revelation, are always set against the bright light of God's grace. They proclaim, "How shall we escape if we ignore so great a salvation?" (Heb. 2:3).
Warning is part of our work, not just to the unevangelized, but even more to professing believers "who have shared in the Holy Spirit, who have tasted the goodness of the word of God …" but yet are like "… land that produces thorns and thistles … in danger of being cursed." We must not mince words. Sometimes we're duty-bound to use language stark and stern.
It is terribly tempting when we're frustrated with our congregation's immaturity to preach out of anger, but only love can carry such a message with any hope of drawing back the hard-hearted. A pastor friend told me how he grieves over kids who want to put Jesus off till later. He often thinks of R. C. Sproul's frequent outburst, "What's wrong with you people?!" Yet my friend also said softly, "But I don't want to break the bruised reed."
Even when—especially when—hard warnings rise from your text, always point in the next breath to the grace of God in Christ. The Hebrews sermon, for example, eloquently preaches multiple excellencies of Christ, bright examples of persevering faith, and the manifold delights of our home now and forever on Mt. Zion.
Romans taught me, Law reveals. Grace heals. After Hebrews' biting warning the preacher says,
Even though we speak like this, dear friends, we are convinced of better things in your case—the things that have to do with salvation. (6:9)
To foster perseverance, good pastors often celebrate the evidence we see of genuine salvation, saying things like this:
God is not unjust; he will not forget your work and the love you have shown him as you have helped his people and continue to help them. (6:10)
If God doesn't forget neither should we. As often as you can, taking your cues from Hebrews 10:22-25, commend anyone whom you see drawing nearer to Christ in full assurance of faith. At every opportunity, tell your church about those among them who haven't wavered in their confession of Christ even under pressure. Make it known how pleased you are when those in your flock stir up one another to love and good work. Thank those who keep meeting together in person for encouragement. And with that …
Be ye glad!
Lee Eclov recently retired after 40 years of local pastoral ministry and now focuses on ministry among pastors. He writes a weekly devotional for preachers on Preaching Today.