What Preaching Authority Looks Like For You, the Pastor
Podcast Episode 75 | 20 min
What Preaching Authority Looks Like For You, the Pastor
What to do when you feel vulnerable, afraid, and powerless.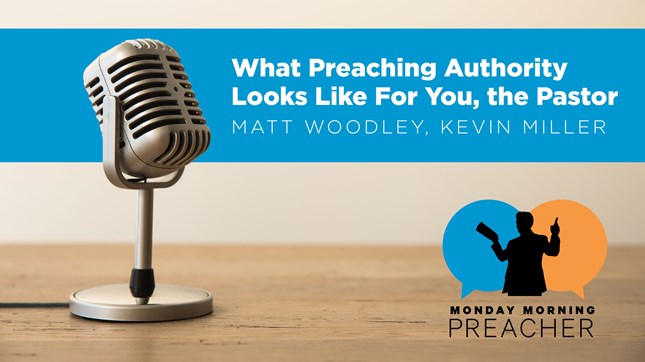 Pastors aim to speak with authority, but it's not easy in the 21st century. According to the Edelman Trust Barometer, there's "a widespread mistrust of societal institutions, and religious leaders around the world."
Be encouraged, the apostle Paul admonished Christians to preach the gospel with boldness and authority. He received his preaching authority "by revelation of Jesus Christ" (Gal. 1:11-12). But even if God has given you authority to preach the gospel, why should people listen?
In this episode, Matt Woodley and Kevin Miller explore that question. When Jesus gave the Sermon on the Mount "he was teaching as one who had authority, and not as their scribes" (Matt. 7:29). Considering this, Kevin lays out three types of authority that preachers have:
The authority of pastoral love.
The authority of personal weakness.
The authority of proclaiming Christ.
"I have to live through a prayerful, weak dependence upon the Lord and the text" Kevin said. That's what helps him sort through his own emotions and rely on God instead.
Matt Woodley serves as the Editor for PreachingToday.com and the Pastor of Compassion Ministries at Church of the Resurrection in Wheaton, Illinois. He is also the author of God With Us: The Gospel of Matthew (IVP).